Main content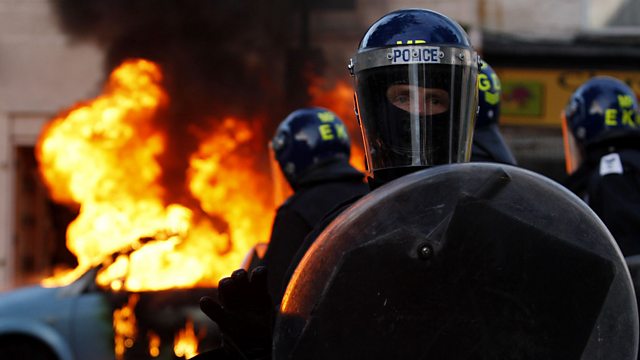 Non-Riotous Behaviour
On the topic of riots, philosopher Roger Scruton tells us, 'What needs explaining is why they don't occur, not why they do.' Presenter Jamie Whyte searches for some answers.
This summer's riots provoked much speculation about the factors which prompted so many people to break the law. But philosopher-turned-commentator Jamie Whyte is more interested in understanding why this sort of thing doesn't happen more often. Is it fear of arrest or is it morality that makes most of the people abide by the law for most of the time? In search of the causes of mass civil obedience, Jamie Whyte speaks to leading experts in the fields of philosophy, psychology and anthropology.
Contributors include:
Roger Scruton, philosopher and writer
Quentin Skinner, professor of the humanities & expert on modern political thought
Tim Harford, the Financial Times Undercover Economist and presenter of More or Less on Radio 4
George Klosko, political philosopher
Alex Bentley, anthropologist
Carol Hedderman, criminologist
Producer: Simon Coates.
Last on
Broadcasts

Featured in...
This collection of Analysis programmes explores British society and culture.