Main content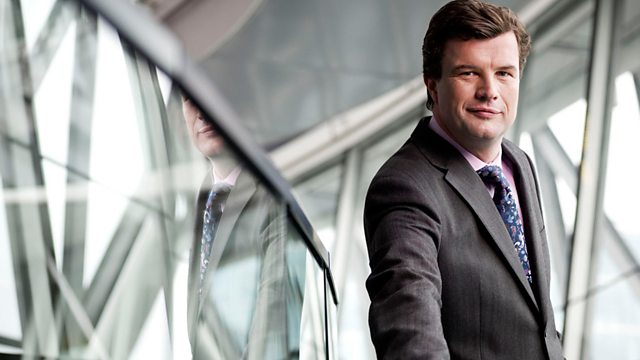 BBC Singers - Bach, Liszt, Mendelssohn, Brahms
In a concert given at St Giles' Church Cripplegate in London, David Hill conducts the BBC Singers in music by Bach, Liszt, Mendelssohn and Brahms.
The The music of J S Bach and three of his greatest 19th-century admirers comes together in this BBC Singers concert, recorded earlier this week at St Giles' Church in London's Barbican. With two of Bach's own motets for choir framing the programme, the concert includes psalms, prayers and part of the Sermon on the Mount, in settings for voices by Mendelssohn, Brahms and Liszt. And alongside the choral works, Bach's own instrument is represented in Franz Liszt's great instrumental tribute to his baroque forebear, composed to inaugurate the new organ in Merseburg Cathedral in 1856, as well a set of distinctly Bach-like variations on a chorale by Felix Mendelssohn. The BBC Singers are conducted by their Chief Conductor, David Hill, with Iain Farrington playing the organ.
Presented by Petroc Trelawny
BBC Singers
David Hill, conductor
with Iain Farrington, organ solo and continuo
J S Bach: Singet dem Herrn (BWV 225)
F Liszt: Les Beatitudes [Die Seligkeiten] (S. 25)
Felix Mendelssohn: Three sacred pieces: Ehre Sei Gott; Heilig; Jauchzet dem Herrn (op. post; 10'):
F Liszt: Prelude and Fugue on the name BACH (S.260)
Felix Mendelssohn: Organ Sonata no 6 in D minor (first movement) (op 65)
Liszt: Das Vater unser [Pater noster] (S.29)
Ave Maria I (S.20)
J Brahms: from Marienlieder (op 22)
No 3: Marias Wallfhart
No 4: Der Jäger
No 5: Ruf zur Maria
No 7: Marias Lob
J S Bach: Jesu meine Freude (BWV 227 ).