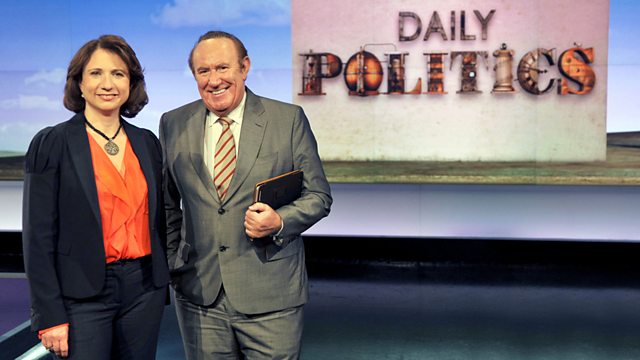 09/09/2011
Jo Coburn has the top political stories of the day. With predictions for the global economy going from gloomy to gloomier, the chancellor sends a defiant message to those urging him to change course.
As the party conferences get under way, the programme talks to UKIP leader Nigel Farage and visits Brighton to find out how the Greens are coping with the realities of power.
Jo also has the weekly round-up in 60 seconds, and she is joined in the studio by Mehdi Hassan from the New Statesman and Sarah Sands from the London Evening Standard.
Last on