Main content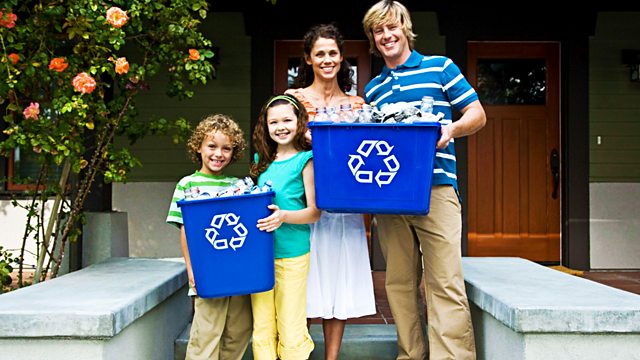 Home Secretary Theresa May; Anna Funder; Tomboys
Presented by Jenni Murray. Including Home Secretary Theresa May, an audio diary from a zero waste household, author Anna Funder, and having a tomboy - pride or problem?
Presented by Jenni Murray. Home Secretary Theresa May on the recent riots in England, targeting female voters and the new Met chief. Two years ago the government announced Britain was to move towards becoming a zero-waste nation. Scotland, Wales and many councils in the UK, including Greater Manchester, are committed to the challenge. But what does it mean in reality for the average family and is it achievable? Working mother of two Birgitte Johnson decided to take on the zero waste challenge for a month for Woman's Hour. Author Anna Funder's first book Stasiland told the stories of people spied on by East Germany's secret police and won the Samuel Johnson Prize for Non-fiction in 2004. Now she's written her first novel, All That I Am, which is also based on real events. She has used interviews, memoirs and autobiographies of a group of Germans who resisted Hitler in the 1930s but found that they weren't safe from the Gestapo even in exile in London. She joins Jenni to talk about their unsung story and the inspiration behind the book - her friend, a remarkable German woman named Ruth Blatt, whom Anna knew for the last 15 years of her life. And as a new film 'Tomboy' hits our cinemas we discuss the inspirational tomboys of fiction and ask what's it like for girls who are tomboys today.
Last on
Chapters
Theresa May - first woman Conservative Home Secretary

The Home Secretary talks about the riots, cuts to police budgets and their impact on women, the battle for equal pay, job losses for women and her personal style.

Duration: 16:57

Zero waste

Working mother of two Birgitte Johnson decided to take on the Zero Waste challenge for a month and kept an audio diary.

Duration: 06:42

Anna Funder

Anna Funder, author of Stasiland talks about her first novel, All That I Am.

Duration: 09:10

Having a tomboy - pride or problem?

To discuss tomboys in fiction and whether it is easier for girls to be tomboys today Jenni talks to Helen Moss, author of the 'Adventure Island' children's book series and psychologist Claire Halsey.

Duration: 09:03

Broadcast
Podcast
Women's voices and women's lives - topical conversations to inform, challenge and inspire.