Main content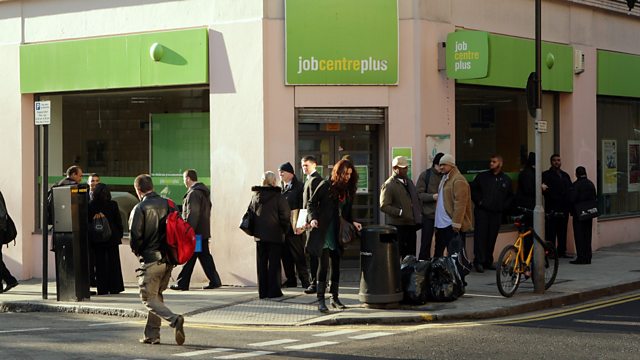 The Work Programme
Simon Cox examines the government's plan to get the long-term unemployed back to work and asks if it is likely to succeed where previous programmes have failed.
What will be the fate of the Government's Work Programme?
Billed as "the most ambitious programme of back to work support this country has ever seen", just three months since its launch in June serious questions have been raised about the scheme's viability.
Experts suggest the Work Programme will run out of money and those with responsibility for delivering it will go bust unless contracts are renegotiated.
The Report explores the history of welfare to work schemes and the track records of some of the biggest companies involved this time round. Simon Cox meets with people who are long-term unemployed and on the Work Programme and who have little faith that this scheme will be different to its predecessors.
He also speaks with former employees of some of the largest providers and asks whether the Department of Work and Pensions has both overestimated the success of these providers, and underestimated the difficulty of getting the long-term unemployed back in work.
Producer: Hannah Barnes.
Featured in...
Investigating stories focusing on the care industry, welfare and the benefits system.