Main content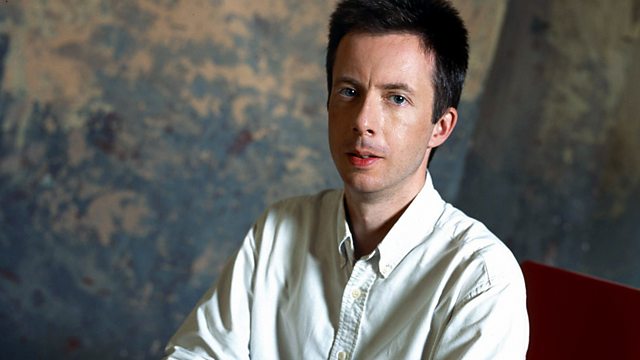 15/09/2011
John Shea presents music, including the Royal Belgian Philharmonic under Philippe Herreweghe in Bruckner's Symphony No 4 and Mahler's Kindertotenlieder (with mezzo Dagmar Peckova).
Bruckner's 4th Symphony & Mahler's Kindertotenlieder with the Royal Belgian Philharmonic, conducted by Philippe Herreweghe, with mezzo Dagmar Peckova. Presented by John Shea
00:31 AM
Mahler, Gustav (1860-1911)
Kindertotenlieder
Dagmar Pecková (mezzo soprano), deFilharmonie (aka Royal Flemish Philharmonic), Philippe Herreweghe (conductor)
00:56 AM
Bruckner, Anton (1824-1896)
Symphony No.4 in E flat major, 'Romantic'
deFilharmonie (aka Royal Flemish Philharmonic), Philippe Herreweghe (conductor)
1:58 AM
Haydn, Joseph [1732-1809]
Quartet for strings (Op.55'1) in A major
Meta4 (Quartet)
1:16 AM
Lauber, Joseph (1864-1952)
Sonata Fantasia in una parte for flute & piano (Op.50)
Marianne Keller Stucki (flute), Agathe Rytz-Jaggi (piano)
2:31 AM
Vivaldi, Antonio (1678-1741)
Dixit Dominus for SSATB soloists and double choir and orchestra in D major (RV.595)
Unidentified soloists, Choir of Latvian Radio and the Riga Chamber Players, Sigvards Klava (conductor)
3:01 AM
Mendelssohn-Bartholdy, Felix (1809-1847)
Piano Trio No.1 in D minor (Op.49)
The Tori Trio
3:32 AM
Groneman, Albertus (1710-1778)
Concerto in G major for solo flute, two flutes, viola & basso continuo
Jed Wentz (solo flute), Marion Moonen, Cordula Breuer (flutes), Musica ad Rhenum
3:41 AM
Wagenaar, Johan (1862-1941)
Concert Overture 'Frühlingsgewalt' (Op.11)
Netherlands Radio Symphony Orchestra, Jac van Steen (conductor)
3:49 AM
Papandopulo, Boris (1906-1991)
Trio Sonata
Zagreb Guitar Trio
4:03 AM
Frumerie, Gunnar de (1908-1987)
Pastoral Suite (Op.13b)
Kathleen Rudolph (flute), CBC Vancouver Orchestra, Mario Bernardi (conductor)
4:16 AM
Hellendaal, Pieter (1721-1799)
Concerto grosso for strings and continuo in E flat major (Op.3 No.4)
Combattimento Consort Amsterdam
4:31 AM
Elgar, Edward (1857-1934)
Pomp and Circumstance: Military March in D (Op.39 no.1)
David Drury (William Hill & Son Grand Organ, Sydney Town Hall)
4:38 AM
Tamulionis, Jonas (b. 1949) Text: Justinas Marcinkevicius
Domestic Psalms
Polifonija (Lithuanian State Chamber Choir), Sigitas Vaiciulionis (conductor)
4:46 AM
Chopin, Frédéric (1810-1849)
Scherzo no.4 in E major (Op.54)
Ronald Brautigam (fortepiano)
4:56 AM
Rossini, Gioachino (1792-1868)
Sonata for strings no.1 in G major
Sofia Soloists, Plamen Djourov (conductor)
5:20 AM
Mendelssohn, Felix (1809-1847)
Meeresstille und gluckliche Fahrt (Calm sea and a prosperous voyage) - overture (Op.27)
Bergen Philharmonic Orchestra, Simone Young (conductor)
5:23 AM
Mozart, Wolfgang Amadeus (1756-1791)
Sonata for violin and piano in F major (K.377)
Ana Savicka (violin), Aljosa Lecic (piano)
5:42 AM
Bottesini, Giovanni (1821-1889)
Gran Duo Concertante for Violin and Double Bass and orchestra
Olena Pushkarska (violin), Dmytro Zyuzkin (double bass), Ukrainian National Radio Symphony Orchestra, Vyacheslav Blinov (conductor)
5:59 AM
Beethoven, Ludwig van (1770-1827)
Piano Trio in E flat major (Op.1, No.1)
Kungsbacka Trio.