Main content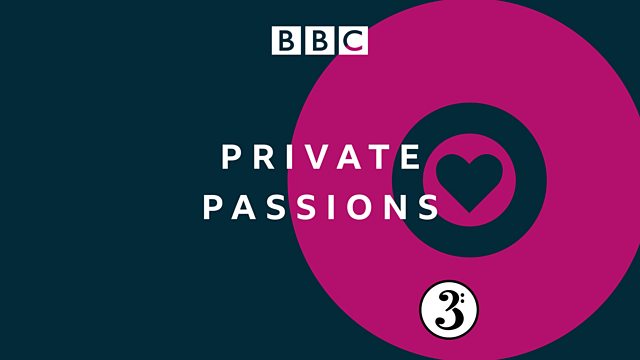 Stella Tillyard
Michael Berkeley's guest is historian Stella Tillyard. Her musical choices include pieces by Schubert, Bach, Gluck, Beethoven, Weill, Bartok and John Hardy.
Michael Berkeley's guest this week is the historian Stella Tillyard, who has just published her first novel, 'Tides of War', set in England and Spain during the Napoleonic Wars. Her PhD on 20th-century art criticism was published in 1987 as 'The Impact of Modernism', and she has taught English Literature and art history at Harvard and UCLA. 'Aristocrats', her biography of the 18th-century Lennox sisters, was published in 1994, won many awards, and was made into a TV series. Her subsequent books include a biography of Lord Edward Fitzgerald, and 'A Royal Affair', about George III and his siblings. Stella Tillyard lives in London and Florence, and has taught at Queen Mary, University of London.
Her musical passions reflect her interest in the contrast between light and darkness. They include the first movement of Schubert's Piano Trio in B flat, which she loves for its lyricism and structure as well as its emotional power; the Gigue from Bach's First Suite for solo cello, played by Pablo Casals; the famous aria 'Che faro senza Euridice' from Gluck's opera Orfeo ed Euridice, which symbolizes the transition from darkness to light, as does the prisoners' chorus from Beethoven's opera 'Fidelio', a favourite of her father's; Weill's 'Alabama Song' from 'The Rise and Fall of the City of Mahagonny' - she played trumpet in a production of this while she was a student at Oxford,, also in a performance of Bartok's Second Violin Concerto, under Hugh McDonald. There's also an old Yiddish ballad, and an extract from 'Gloria tibi Trinitas' by the contemporary composer John Hardy.
Last on
Music Played
Franz Schubert

1st mvt from Piano Trio in B flat Op 99, D898

Performers: Beaux Arts Trio

Sherman/Busch

Hello Muddah, Hello Fadduh

Performers: Allan Sherman

Johann Sebastian Bach

'Gigue' from Cello Suite no 1 in G major for Cello BWV 1007

Performers: Pablo Casals (cello)

Kurt Weill

Alabama Song' from 'Rise & Fall of the City of Mahagonny

Performers: Lotte Lenya with The Three Admirals and Orchestra

Béla Bartók

1st mvt from 'Violin Concerto no 2 Sz112'

Performers: Itzhak Perlman (violin), London Symphony Orchestra/André Previn

John Hardy

Symphony for Candlemas Eve

Performers: Oxford University Orchestra/Hugh MacDonald

Used by permission of composer and performer.

Christoph Willibald Gluck

'Che farò senza Euridice' from Orfeo ed Euridice Act III

Performers: Dietrich Fischer Dieskau (baritone), Munchener Bach-Orchester/Karl Richter

Ludwig van Beethoven

'Prisoners' Chorus from Fidelio Act 1

Performers: Philharmonia Chorus & Orchestra/Otto Klemperer

Trad

Oi Oi Di Koilen (The Coal Dance)

Performers: Mishka Ziganoff (accordion)

Trad

Bella Ciao

Performers: Giorgio Gaber

DIGITAL PRESSURE/PEER SOUTHERN PROD.
Broadcast