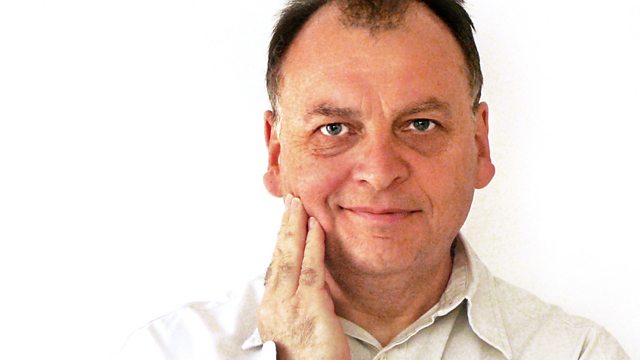 10/09/2011
Robert Worby presents a concert of new British music, in conversation with the curators of the event, Richard Baker and Andrew Burke.
Philip Cashian: Bone Machine
Laurence Crane: Movement for 10 Musicians
Martin Suckling: Candlebird
Christopher Fox: KK
Bryn Harrison: Six Symmetries
Colin Matthews : Night Rides
Leigh Melrose (baritone)
London Sinfonietta
conducted by Nicholas Collon
Plus, Christopher Fox considers the use of the humble cowbell in contemporary music, from Boulez to the Rolling Stones.
This concert was part of the South Bank Centre's Festival Of Britain 60th anniversary celebrations in May 2011.
In the adventurous spirit of the orginal 1951 festival, it looks to the future with several world premieres (by Colin Matthews, Martin Suckling and Philip Cashian). Christopher Fox's piece KK is scored for saxophone and five cowbells, which prompts his talk for this programme about the use of this simple percussion instrument in some of the most subtle and complex contemporary music, such as the work of Pierre Boulez, as well as it's simultaneous employment to drive a hard beat in rock classics like the Rolling Stones' Honky Tonk Woman.
Last on