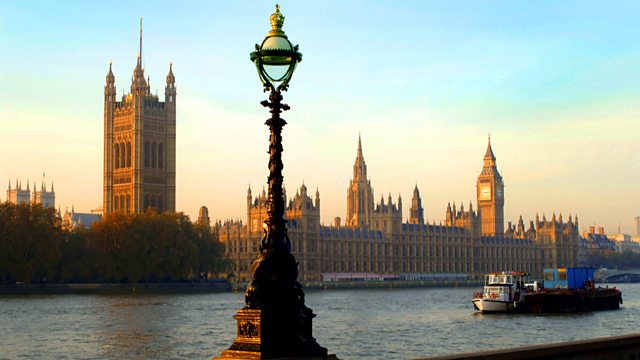 11/09/2011
Carolyn Quinn talks to the Chief Political Correspondent of the Guardian, Nick Watt, about the week ahead at Westminster. They discuss the Vickers report on banking, the launch of a new group of Euro sceptic Conservative MPs and the impact of boundary changes to parliamentary constituencies.
The Green Party leader Caroline Lucas and the Conservative MP Mark Field discuss climate change, banking reforms and warnings by trade union leaders of strikes over changes to public sector pensions.
Leala Padmanabhan reports on the relationship between the Labour leader Ed Miliband and the trade unions. She hears from Labour insiders about the prospect of major changes to the link between the party and the unions. An expert on the unions says union leaders expect Mr Miliband to support them in strikes over pensions.
Professor Philip Cowley of Nottingham University explains why MPs in the coalition parties are proving to be exceptionally rebellious. He lists the current Parliament's most rebellious Conservative MPs and explains what the rebellions are about.
Programme Editor: Terry Dignan.
Last on