Main content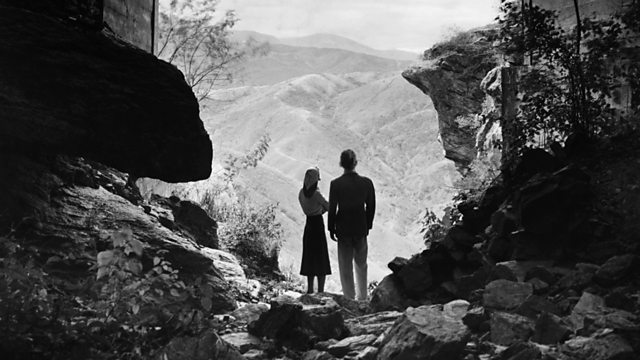 Jessie Kesson - Another Time, Another Place
4 Extra Debut. 1944: Italian PoWs get a hostile welcome in a remote Scottish village, but the cattleman's wife is beguiled. With Claire Knight.
by Jessie Kesson.
Dramatised by Sue Glover.
1944. To a tiny farming community in the far north-east of Scotland come three Italian POWs. Until now, the war has scarcely touched this isolated world and the Italians are regarded by the locals as dangerous. However, to Janie, the young wife of the cattleman, the Italians are thrilling and exotic. Their experience of imprisonment and yearning mirror her own feelings and she is gradually drawn to the vibrant Neapolitan, Luigi.
Janie ... Claire Knight
Robert ..... Robert Jack
Luigi ..... Cesare Taurasi
Kirsty ..... Vicki Liddelle
Elspeth ..... Meg Fraser
Umberto ..... Tony Kearney
Finlay ..... Paul Young
Produced by Gaynor Macfarlane
Jessie Kesson is one of Scotland's best loved authors. She was born in 1916 and died in 1994, living most of her life in northern Scotland. Born into poverty, raised in orphanages and trained as farmhand and domestic servant, she wrote about her experiences in The White Bird Passes and Another Time, Another Place. Both of these novels were made into feature films.
Sue Glover is one of Scotland's leading playwrights. Her work has been performed worldwide.