Main content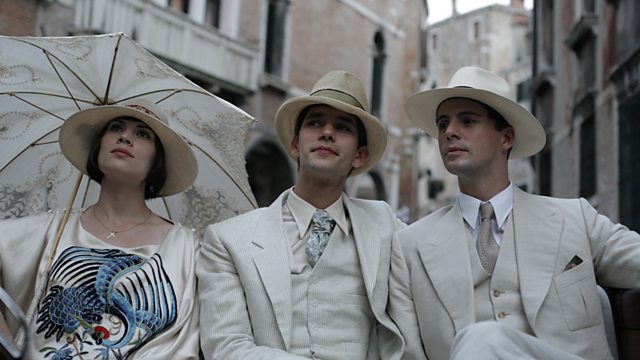 Brideshead Revisited
Adaptation of Evelyn Waugh's classic novel about an impressionable Oxford undergraduate and his infatuation with a flamboyant alcoholic young lord and his grand ancestral home.
Film adaptation of the novel by Evelyn Waugh. In the early spring of 1944 Charles Ryder, a disillusioned army Captain, arrives at Brideshead Castle, the new Brigade Headquarters. It is a place he knows well and he is transported back in time to 1922 and his first meeting with Sebastian Flyte, the younger son of Lord Marchmain. Charles Ryder proceeds to tell in flashback the story of his association with the castle and the doomed aristocratic Flyte family.
How long is Brideshead Revisited available on BBC iPlayer?
This programme is only on BBC iPlayer for 7 days after broadcast. We always aim to offer our programmes to stream for 30 days; however for a number of reasons including technical problems, legal or contractual issues this isn't always possible.
Credits
| Role | Contributor |
| --- | --- |
| Charles Ryder | Matthew Goode |
| Julia Flyte | Hayley Atwell |
| Sebastian Flyte | Ben Whishaw |
| Lady Marchmain | Emma Thompson |
| Lord Marchmain | Michael Gambon |
| Rex Mottram | Jonathan Cake |
| Cara | Greta Scacchi |
| Bridey Flyte | Ed Stoppard |
| Mr Ryder | Patrick Malahide |
| Anthony Blanche | Joseph Beattie |
| Writer | Andrew Davies |
| Director | Julian Jarrold |
| Writer | Jeremy Brock |
| Author | Evelyn Waugh |