Main content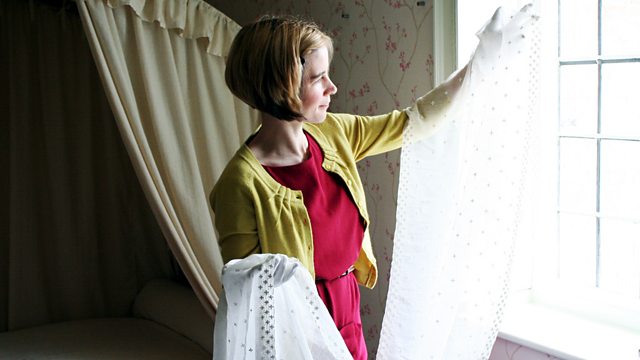 Developing the Regency Brand
Lucy Worsley looks at how, under the Prince Regent's aegis, Britain celebrated Napoleon's defeat by refashioning itself in architecture and design.
In this second episode, Lucy Worsley looks at Britain in the wake of Waterloo - and asks how this new, triumphant nation wanted to be seen and how it set about celebrating itself in its architecture and design. Again, the Regent led the way. As he grew fatter, barely able to climb stairs or walk about, architecture became his chief creative outlet - and nowhere more so than in the Royal Pavilion in Brighton. At the start of his reign as Regent, this had been an elegant neoclassical villa, but working with the architect John Nash, George transformed it after 1815 into the most outrageous of palaces. In it, Lucy discovers more about the Regent's tastes, and finds out what he and his chef had in common.
But while the Regent was building away, what were his people doing? Lucy finds out why Waterloo Bridge became the official memorial to Britain's victory, and how it became an obsession for the painter John Constable. She also explores the powerful influence of the Elgin Marbles, purchased for the British Museum in 1816. These broken statues caused a revolution in Regency ideas and taste, and helped to spread the Greek revival in architecture across the British Isles - even if some buildings, like Edinburgh's very own Parthenon, didn't quite get finished.
So who was behind the Regency 'look'? Lucy finds out more about one of the most influential architects of the age, exploring Sir John Soane's strange architectural ideas and discovering some of his more unexpected legacies. But even if, to our eyes, Soane's ideas may be more exciting, it was his rival John Nash who really defined Regency style - and worked with the Regent himself.
At Windsor Castle, Lucy finds remnants of the Regent's lost palace, Carlton House. These were spaces where, increasingly, luxurious informality in design went hand-in-hand with racy lifestyles. In the Regent's world of gilding and pink velvet, anything went. The richest in society indulged in courtesans and soft furnishings in equal measure. And since one dance summed up this new moral climate, Lucy takes the opportunity to learn the then outrageously sexy waltz.
Not that everyone was living this way. Lucy goes in search of her heroine Jane Austen, who dedicated her novel Emma to the Prince Regent. Lucy discovers that Jane put a few political messages into her novels - particularly when it came to the relationship between architecture and upper class morals. She even wrote part of a novel on property speculation.
And for Lucy, speculation is at the heart of Regency architecture. Across Britain, it gave us the quintessential Regency look - the stucco terraces, the black ironwork and white columns. The newest spa town of the Regency - Leamington Spa - is a classic example. But for the most spectacular development of all, Lucy returns to London and the most ambitious project of the Regency - Regent Street. Backed by a Regent who thought it would 'eclipse Napoleon' and a government eager to cash in by developing farmland at Regent's Park, it is perhaps the most visible monument to Regency ambition. As Lucy walks its length, the street reveals itself to be at the heart of the Regency ideal and a telling expression of the Regent himself.
Music Played
Timings (where shown) are from the start of the programme in hours and minutes
Credits
| Role | Contributor |
| --- | --- |
| Presenter | Lucy Worsley |
| Producer | Rachel Jardine |
| Director | Rachel Jardine |
| Executive Producer | Michael Poole |