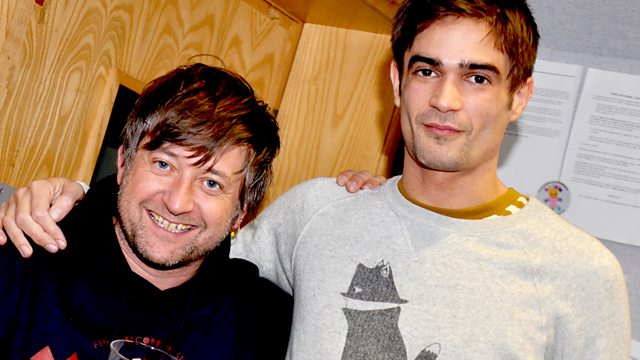 King Creosote & Jon Hopkins
Marc has the Mercury-nominated King Creosote and Jon Hopkins in for a live session.
Long time friend of the show Kenny Anderson AKA King Creosote is once again live in session, only this time he's with Jon Hopkins, the gentleman he teamed up with on this years Mercury nominated 'Diamond Mine'.
What Riley listeners don't know about King Creosote isn't worth knowing, but for any newcomers: Kenny Anderson has been releasing his folk slanted works since 1998, in fact he is a bit of a prolific album releaser with over forty albums to his name to date. One of the hardest working men in music teamed up with electronica composer Jon Hopkins and released Diamond Mine in early 2011 to massive acclaim and the notice of the Mercury panel.
.
The album was a long time in the making with the duo recording it over many years when they could meet up, freeing them up from the pressures of any deadlines. Kenny dealt with the lyrics and vocals whilst Jon delved in to the back catalogue of previous King Creosote chest of delights to produce a musical backdrop.
All in all it is a beautiful album and from a couple of beautiful men. A truly great session it will be, my golly we treat you well!