Main content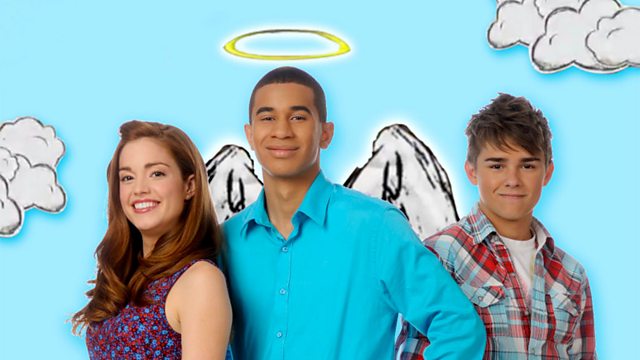 At Home By Myself... With Carl
Live action comedy. When Carl is injured and must stay at home, Porter gives him magic TV monitors so he can see everything that happens at school.
Carl is surprised when Serge challenges him to an Ultimate Strong Guy competition, but not as surprised as Serge when Carl beats him thanks to magical strength from Porter. Unfortunately, Carl overexerts himself and breaks his leg. He is stuck at home and bored, so Porter gives him a magic set of TV monitors so he can keep up with school. While watching the monitors, Carl is shocked to see Jane witness Porter doing magic. Now it's up to Carl and Porter to keep Jane from exposing Porter's secret.
Meanwhile, Denise and Brittany interview Bennett High students and teachers for the video yearbook and are shocked to learn Serge has given up sports after being defeated by Carl.