Main content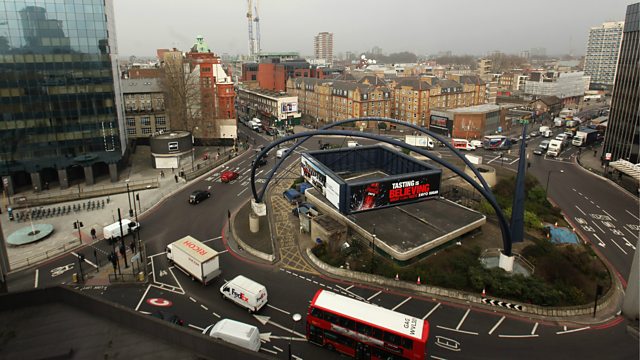 Silicon Roundabout
Hundreds of small companies have set up shop in East London. But could 'Silicon Roundabout' really rival Silicon Valley?
Hundreds of small companies have set up shop in a shabby area of East London defined mostly by an enormous traffic interchange. 'Silicon Roundabout' bears little physical resemblance to its California namesake, but it is becoming one of Europe's biggest technology clusters. Some observers say the area could have a global impact, and the government has latched on to the idea, creating competitive grants for startups and rebranding the larger area 'TechCity UK'.
There are success stories - such as LastFM, a music sharing site sold to American media giant CBS for £140 million - and many more entrepreneurs just starting out. Could Britain's tech centre spawn a world-beating company along the lines of a Facebook or Twitter? In this programme Peter Day weighs up the evidence, talking to some of London's most promising social networking companies, and the venture capitalists and business groups supporting them, as well as the sceptics who doubt the area could really rival the unprecedented ecosystem that is Silicon Valley.