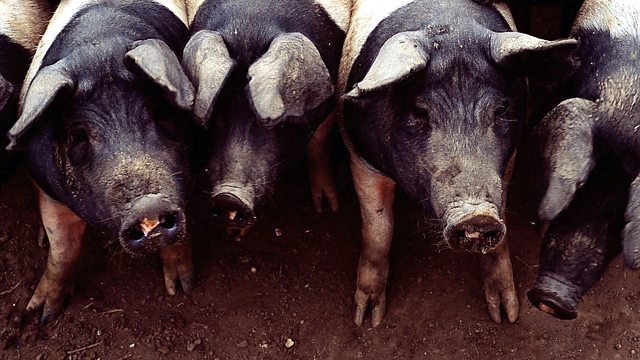 08/09/2011
There has been a 15% increase in the amount of cider bought in shops to be consumed at home. Around half of all the apples grown in the UK are used in the cider making process - and this year's bumper harvest has seen around two hundred thousand tonnes squished to make the drink. Reporter Anne-Marie Bullock visits a cider orchard where the teams are growing new varieties to try to keep up with demand.
Consumers should expect to pay an extra four pence for a bottle of milk to ensure the future of the country's dairy farmers. David Cotton, the Chairman of the Royal Association of British Dairy Farmers says increased costs for feed, fuel, fertiliser means many are unable to reinvest in their businesses. An increase of 4 pence a litre would mean an extra £40,000 a year for a typical dairy operation producing 1 million litres.
Plans are being unveiled for more than a hundred Marine Conservation Zones around the coast of the UK, which will aim to protect areas of the sea from any activity which could harm wildlife and habitats. The maps will be released ahead of a public consultation. Concerns have been raised by some fishing organisations who say closing certain fishing grounds will have huge consequences for fleets.
And a group of cucumber growers in the South East of England are organising a festival to try to promote the vegetable. They say confidence in the product dwindled earlier this year when cucumbers were wrongly blamed for an E.Coli outbreak in Europe where 49 people died. Since the crisis half a million pounds has been claimed by British farmers from the £200 million pound EU fund set up to compensate farmers who had to dump produce.
Presenter: Charlotte Smith; Producer: Angela Frain.
Last on
Eight things we've learned from 80 years of Farming Today