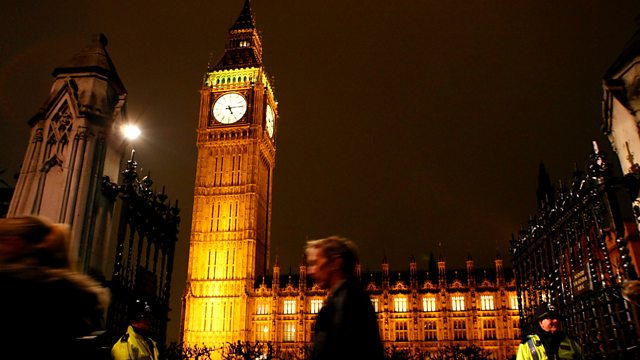 06/09/2011
Even though Parliament's only just re-started after the summer recess, it's a hectic day at Parliament.
David Cameron faces questions on the Euro at the latest session of the Liaison committee.
Susan Hulme reports on the best of that.
Also on the programme.:
* Kristiina Cooper reports on the latest Commons debate on the highly controversial Bill that shakes up the running of the National Health Service in England.
* Joanna Shinn listens to London Mayor Boris Johnson as he defends the police response to the rioting in parts of the capital.
* The latest twists in the long-running saga of journalists' phone hacking.
* The Commons exchanges between Chancellor and Shadow Chancellor on the current state of the economy.
Last on