Main content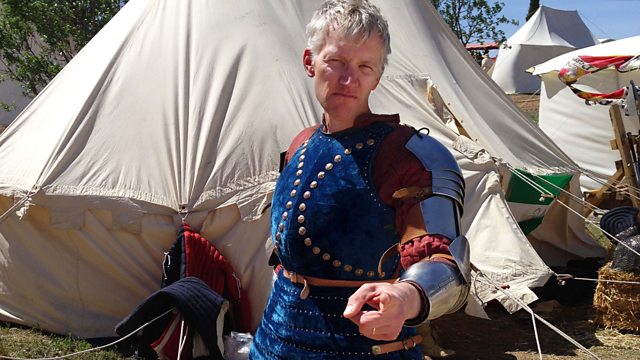 06/09/2011
With Fiona Watson. A forgotten crisis in Britain's colonial past; 16th century neighbours from hell; and is Brighton, not Rochdale, really the home of the co-operative movement?
Scottish medieval historian Fiona Watson is in the chair for a new series of Radio 4's popular history magazine which takes listeners to the heart of the latest research.
In today's programme: a listener's family research throws up a link to a forgotten incident on a remote penal colony in the Bay of Bengal. The murder of Lord Mayo the Viceroy of India by a prisoner on the Andaman Islands could well have sparked widespread unrest on mainland India. That it didn't reveals a new approach to the sub-continent from its colonial masters. Fiona talks to Professor Clare Anderson at the University of Leicester who has researched this history.
Making History listener Sarah Colpus takes us to a small village church on the South Downs where she has found evidence that back in the 16th century her family were involved in a violent neighbourly dispute which ended up before the feared Star Chamber. Helen Castor visits Dr Steven Gunn at Merton College Oxford to find out more about this court and why such a local dispute would have ended up there.
Professor Malcolm Chase at the University of Leeds explains why Rochdale isn't the birthplace of the co-operative divvy and why Brighton's claims to this history are also wide of the mark.
Producer: Nick Patrick
A Pier Production for BBC Radio 4.