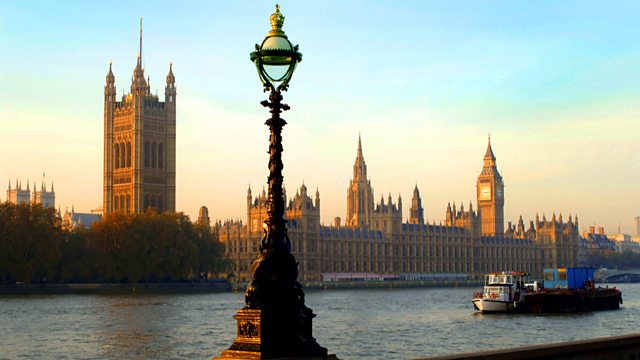 04/09/2011
Carolyn Quinn talks to the political editor of the Daily Telegraph, Andrew Porter, about the week ahead at Westminster. He explains why there are tensions within the coalition as MPs return to the Commons following the summer recess. He also discusses the impact of the memoirs of the former Labour Chancellor of the Exchequer, Alistair Darling.
Our panel of MPs consists of Elfyn Llwyd of Plaid Cymru and the Conservative Jacob Rees-Mogg. They discuss the economy, proposed changes to the planning rules in England and whether they think it's a good idea that Scottish Conservatives should replace their exisiting party in Scotland with a new organisation.
Nigel Farage, leader of the United Kingdom Independence Party, looks ahead to his party's annual conference. He reveals UKIP has been weak at calling for English laws to be voted on only by MPs representing English constituencies. He defends the True Finns, a nationalist anti-immigration party that won over many new supporters in this year's election in Finland.
Mandy Baker reports on the dilemma facing MPs over how much time they should devote to constituency work rather than national issues. The veteran Labour MP Jack Straw warns of the dangers of spending too much time on constituency work. A Conservative, James Gray, believes ministers are happy to see MPs devote more time to constituency work because it means less time is spent scrutinising the government.
Programme Editor: Terry Dignan.
Last on