Main content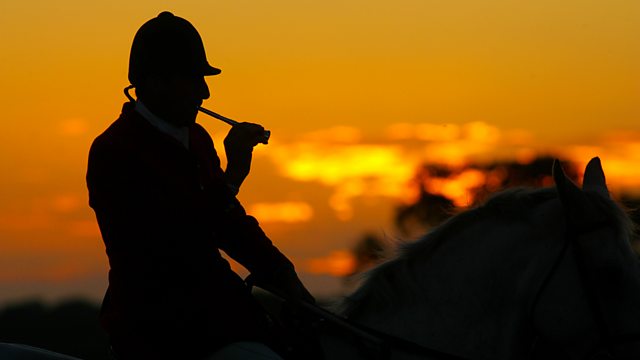 The Hunting Ban
Sue MacGregor reunites five people involved in the campaign to ban hunting and the powerful countryside lobby that mobilised to oppose it.
In 1997 Labour came to power with a promise to ban hunting with dogs, and thousands of rural people rose up to oppose them. Sue MacGregor reunites five people from both sides of the campaign.
Within weeks of entering parliament, the new Labour government had locked horns with the countryside. The party that had come to power promising to govern for the whole nation, had managed to alienate great swathes of the rural population who demanded recognition.
At the heart of it all was a battle over hunting with hounds. For many in rural Britain this represented a way of life they'd known for centuries, and for others, their livelihood.
For many in the urban population, Labour's victory was a chance to finally kill off what they saw as an arcane and cruel pastime. They had the backing of a vocal animal rights lobby and a Labour manifesto pledge to give MPs a free vote on the issue.
The result was a battle that took the government by surprise. The countryside rose up and demonstrated like never before. Not since the Tolpuddle Martyrs in the 1830s had an issue brought so many on to the streets of London to protest. As parliament witnessed heated debates, angry demonstrations outside turned bloody. Thousands of previously law-abiding people threatened civil disobedience, as MPs and anti-hunt campaigners received death threats and dead foxes on their doorsteps.
Presenter: Sue MacGregor
Producer: Deborah Dudgeon
Series Producer: David Prest
A Whistledown Production for BBC Radio 4.
Last on