Main content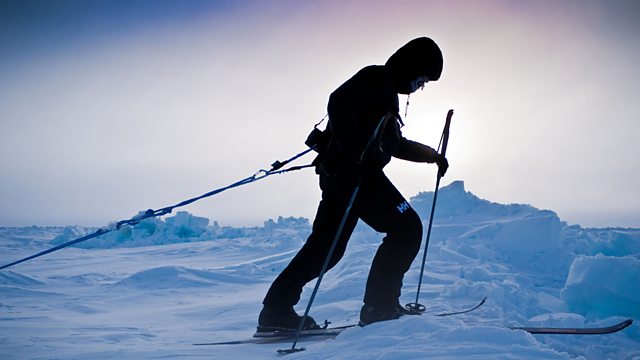 Documentary following Prince Harry and a team of wounded servicemen headed for the North Pole. Dropped 160 miles from the Pole, the soldiers are tested to the limit by the Arctic.
Prince Harry joins four British soldiers in their attempt to make the first unsupported trek to the North Pole by wounded servicemen, on a charity expedition that has garnered support from everyone from photographer David Bailey to the prime minister.
After weather delays the team arrive on the ice cap, dropped by helicopter 160 miles from the geographic North Pole. In temperatures that can dip below -50 degrees centigrade they must navigate massive pressure ridges, boulder fields and open water leads, pulling everything they need behind them in 100 kilogram 'pulks', or sledges. The Arctic tests their complex injuries to the limit, providing a stunning backdrop to the soldiers' much longer journey of physical and psychological recovery from their life-changing injuries.
With unprecedented documentary access to Prince Harry, the programme reveals a prince willing to literally pull his own weight, passionate about the cause of Britain's wounded soldiers - and vulnerable to frost nip.
Credits
| Role | Contributor |
| --- | --- |
| Narrator | John Hurt |
| Composer | Lorne Balfe |
| Executive Producer | Alison Kirkham |
| Executive Producer | Bridget Sneyd |
| Executive Producer | Melanie Leach |
| Producer | Alexis Girardet |
| Director | Alexis Girardet |
| Assistant Producer | Greg Goff |