Main content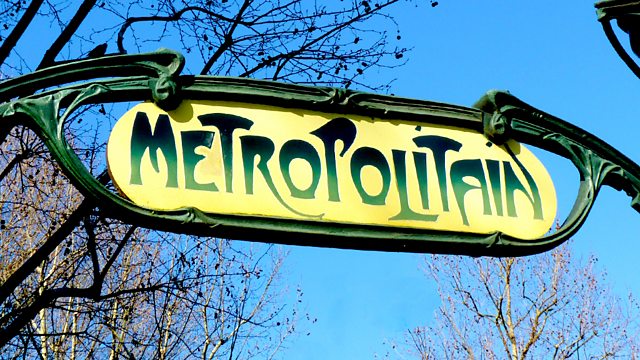 Happy Families
Writer AL Kennedy recalls her first foreign trip. Aged six, she arrives in Paris with her parents slightly on edge, wary of the heat, language, Metro, and the bread.
AL Kennedy writes: "It's the summer of 1971 and I am in Paris with my parents. It's a time of firsts. I've never met people who don't speak English before: I'd worked out that people in my house speak differently from people in my school who speak differently again from the people in my home city, but French is another thing entirely - I'm not sure if human beings are always going to suddenly become incomprehensible. It's my first - and I hope only - major loss of teeth. My milk teeth are dropping out in handfulls, usually whenever I eat a baguette, which I'm doing a lot. These are also my first baguettes, but I don't take against them - I just accidentally swallow a lot of teeth and find - as we sit on the boulevards and I smile gappily - that Parisians love nothing better than a gappy little kid. I am doted upon with regularity, just for grinning. We are a middle class family - anxiously so, given that both my parents weren't born that way - so we have to engage in strenuous educational activities. This might be pleasant if it weren't so hot, we didn't get lost so often and my father were not biologically unable to ask for directions. I grow used to long, long marches between pale walls and pavements, all humming with heat. I get thirsty. My parents are uneasy with each other because they are always uneasy with each other. If they are not uneasy, they will fight. The French seem nicer and kiss each other a lot. I also get drunk for the first time - France being the land of rhum babas and rhum baba being one of the few things I say in French at this stage. It wasn't a happy holiday, my parents didn't have a happy marriage and have not endeared the institution to me - but Paris was wonderful and has been ever since."
Producer: Mark Smalley.