Main content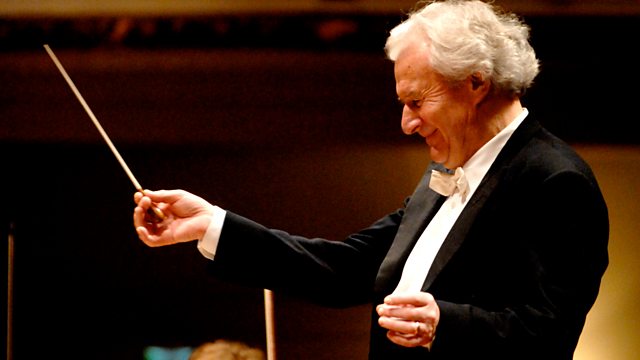 Prom 53 - Stravinsky, Ravel, Tchaikovsky
A Prom in which Colin Davis conducts the Gustav Mahler Youth Orchestra. Stravinsky: Symphony in Three Movements. Ravel: Sheherazade. Tchaikovsky: Symphony No 4.
With Penny Gore
Sir Colin Davis conducts an orchestra of brilliant young musicians in a programme which ranges from Stravinsky's so-called 'war symphony' via the heady orientalism of Ravel to the dramatic Fate motif of Tchaikovsky's Fourth Symphony. The leading American mezzo-soprano Susan Graham joins them for Ravel's vision of the Orient, which is by turns sensuous, voluptuous and erotic. Presented by Louise Fryer
Stravinsky: Symphony in Three Movements
Ravel: Shéhérazade
Tchaikovsky: Symphony No. 4 in F minor
Susan Graham (mezzo-soprano)
Gustav Mahler Jugendorchester
Sir Colin Davis (conductor).