Main content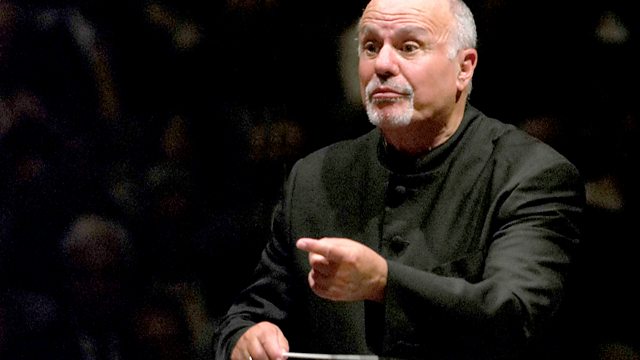 Hillborg, Mozart, Beethoven
David Zinman conducts the Zurich Tonhalle Orchestra. Anders Hillborg: Cold Heat (UK premiere). Mozart: Piano Concerto No 27 (soloist - Maria Joao Pires). Beethoven: Symphony No 3.
With Penny Gore
Distinguished international guests, the Zurich Tonhalle Orchestra and David Zinman, present top-flight Viennese classics and a post-minimalist work from Sweden.
Anders Hillborg's Cold Heat leavens high-art finesse with the rampaging pulse and flow of street music. Quite a contrast with the autumnal poise of Mozart's final piano concerto, tonight featuring Maria João Pires, whose Late Night Chopin recital was a highlight of last year's Proms.
Then the orchestra play one of the great pinnacles of Western art music, a work inspired by the ideals of the French Revolution. Beethoven famously struck out the dedication to Napoleon Bonaparte when the latter declared himself Emperor, but the heroic musical drama of the 'Eroica' stands for all time.
Presented by Petroc Trelawny
Anders Hillborg: Cold Heat (UK premiere)
Mozart: Piano Concerto No. 27 in B flat major, K595
Beethoven: Symphony No. 3 in E flat major, 'Eroica'
Maria João Pires (piano)
Tonhalle Orchestra Zurich
David Zinman (conductor).