Main content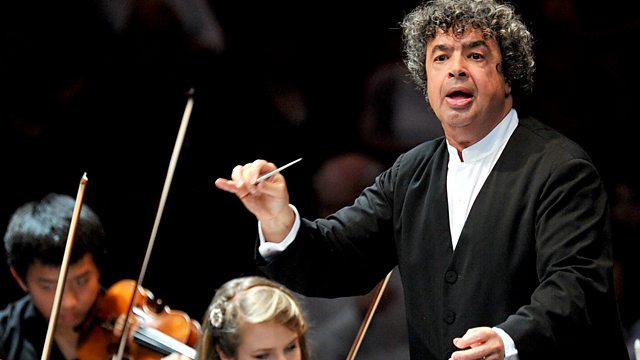 Prom 56 - Strauss, Mahler
A Prom in which Semyon Bychkov conducts the BBC Symphony Orchestra. Strauss: Burleske (Kirill Gerstein - piano). Mahler: Symphony No 6 in A minor.
BBC PROMS 2011
From the Royal Albert Hall, London
Presented by Tom Service
Another chance to hear Mahler's epic Sixth Symphony, the Tragic, complete with fateful hammer blows: Semyon Bychkov conducts the BBC Symphony Orchestra. Plus an early piano concerto by Richard Strauss.
In Semyon Bychkov's second Prom this season, he conducts one of Mahler's most perfectly realised works, 'the only Sixth, despite the "Pastoral" ', in the words of Alban Berg. This is music of exceptional range and power, whose hammer-blows seem to portend the crises in Mahler's own life and the wider world. The curtain-raiser is a mini-concerto with echoes of Brahms and Liszt, especially in its treatment of the piano.Kirill Gerstein, an exceptional artist with roots in jazz as well as the classics, makes his first Proms appearance in the main hall.
R. Strauss: Burleske
Mahler: Symphony No. 6 in A minor
Kirill Gerstein (piano)
BBC Symphony Orchestra
Semyon Bychkov (conductor).