Main content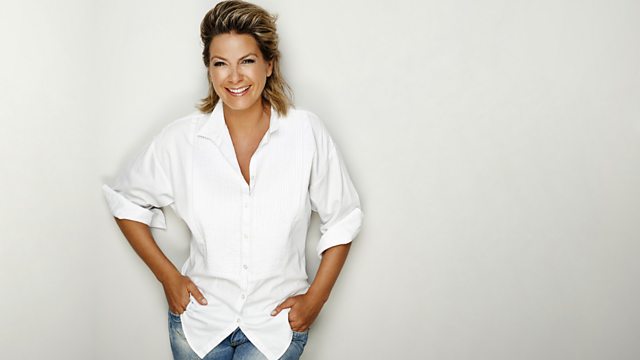 Penny Smith meets legendary lyricist Sir Tim Rice
Penny Smith celebrates the 5000th West End performance of The Lion King with lyricist Sir Tim Rice, plus actress Tracy-Ann Oberman, and Murray Lachlan Young performs a poem for us.
Penny Smith meets Sir Tim Rice as he celebrates the 5000th West End performance of The Lion King, for which he wrote the lyrics.
Actress Tracy-Ann Oberman tells us about joining Seán Gleeson in Headlong's touring production of Mike Bartlett's acclaimed Earthquakes in London - a fast and furious metropolitan crash of people, scenes and decades as three sisters attempt to hold things together in a world changing under their feet.
This autumn, theatre company Jericho House's production of The Tempest will be the first attempt since the premiere in 1611 to recall the sound world as created by Shakespeare's collaborator Robert Johnson, and to reconnect it with the text of the play. The Tempest has long been considered one of the most musical of the Bard's plays, but whilst we may be familiar with its songs and dances, Jonathan Holmes - artistic director of Jericho House and Shakespearean scholar - argues that the significance of other aspects of the play's sound world has long been overlooked. Jonathan joins us, along with composer Jessica Dannheisser, to discuss the production.
In our new feature, The Tour Guides' Guide To Art, each week we'll be meeting passionate people from galleries and museums around the country, for a guide to their favourite artworks, new exhibitions and "hidden gems" from their gallery's collection. Joining us from our Manchester studio is Manchester Art Gallery's Dave Carden. Brandishing a banjo and in the guise of his alter-ego Black Jack Barnet, Dave is surely the most colourful tour guide you're likely to meet. His musical tours of Manchester Art Gallery, featuring songs inspired by its impressive Victorian collection, are anything but stuffy.
Plus Michael Billington reviews the most current plays and shows from the West End and around the UK.
And we have the inaugural performance of Murray Lachlan Young's specially written poem on the latest news from the world of the arts as he takes his seat as The Radio 2 Arts Show's Poet In Residence.