Main content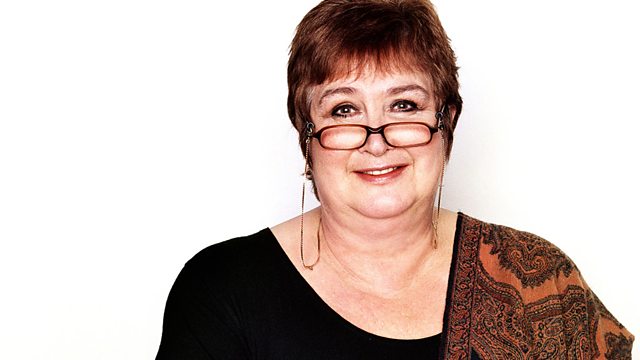 Michelle Mauger, Gifted and Talented Children, Ballet Shoes and Dava Sobel
Presented by Jenni Murray. Celebrating 75 years of the children's classic 'Ballet Shoes'; discussing gifted and talented children; and Copernicus for beginners.
Presented by Jenni Murray. Seventy five years after the publication of the children's classic "Ballet Shoes" how accurate is it as a role model for aspiring young girls? And is its portrayal of the dedication and hard work required for classical dance success still relevant to today's would-be ballerinas?
In March the Government stopped funding its Gifted & Talented programmes catering for the country's top five per cent brightest secondary school pupils, and now the ten regional partnerships providing this support are struggling to survive. So what's the future for the clever kids - and do they really need extra input ? Or should precious educational funds go to more disadvantaged pupils? Jenni's joined by the Chief Executive of the National Association for Gifted Children Denise Yates, and by Senior Lecturer in Education at King's College ,London, Dr Bethan Marshall.
The doctor- patient relationship is one of special trust, with the balance of power resting firmly in the hands of the medical professional. But a recent General Medical Council hearing has struck off a psychiatrist who used his position to start a sexual relationship with his former patient, lasting thirteen years. The patient, Michele Mauger ,explains why she was the main witness at the hearing , and why she's waived her right to anonymity to tell her story
.
Best- seller Dava Sobel says she writes science books for those uninterested in the subject. She tells Jenni about her passion in her latest book "A More Perfect Heaven" - and the cosmic revolution of Coppernicus.
Produced by Janet Wilson.
Chapters
Michele Mauger

Michele Mauger on professional breaches of trust after her former psychiatrist was struck off following what the GMC described as "an improper emotional and sexual relationship" with her.

Duration: 08:53

Gifted and Talented Children

As the Government diverts direct funding from gifted and talented programmes to children from poorer homes, what's the future for the clever kids and do they really need additional support?

Duration: 12:16

Ballet Shoes

The classic children's novel 'Ballet Shoes' by Noel Streatfield is 75 years old. Author Adele Geras and Jane Haworth of the English National Ballet discuss.

Duration: 09:07

Dava Sobel

Dava Sobel on her latest book about Copernicus, an astronomer who has long fascinated her because "he turned the universe inside out to publish his theory".

Duration: 08:19