Main content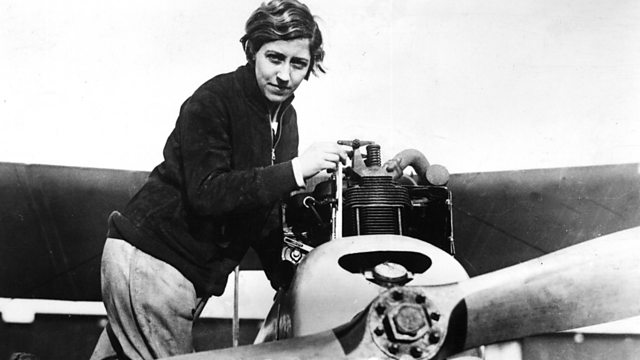 29/08/2011
Women in Aviation. Hilda Hewlett - the first British woman to get a pilot's licence. What happened to Amelia Earhart? Astronaut Cady Coleman and Wing Commander Sara Mackmin.
Bank Holiday Special: Women in Aviation. To celebrate the fact that Hilda Hewlett became the first British woman to receive a pilot's licence 100 years today, Jenni Murray presents a programme featuring some of the women who have made important contributions to the world of flying over the last century. She is joined by Gail Hewlett - Hilda's biographer - and by Caroline Gough-Cooper [Chairman of the British Women Pilot's Association].
Also on the programme: What happened to Amelia Earhart? Jenni interviews Ric Gillespie - the man who has spent 23 years trying to track down evidence that the world's most famous female flyer died a castaway on a Pacific Island.
Other guests: Astronaut Cady Coleman who returned from a five month tour of duty on the international space station in May and Wing Commander Sara Machmin - a helicopter pilot who is in charge of three search and rescue teams.
Chapters
Hilda Hewlett and the early British female flyers

Biographer Gail Hewlett and British Women Pilots' Association's Caroline Gough-Cooper discuss the flying pioneer.

Duration: 12:20

Looking for Amelia Earhart

Aviation archaeologist Ric Gillespie and the Smithsonian Institution's Dr Tom Crouch on what happened to the aviation icon.

Duration: 09:50

Astronaut Cady Coleman

NASA's Colonel Catherine 'Cady' Coleman chats to Jenni about her career.

Duration: 09:23

Female Pilots Today

Wing Commander Sara Mackmin and Caroline Gough Cooper, a former airline pilot, on why few women fly for a living.

Duration: 09:47