Main content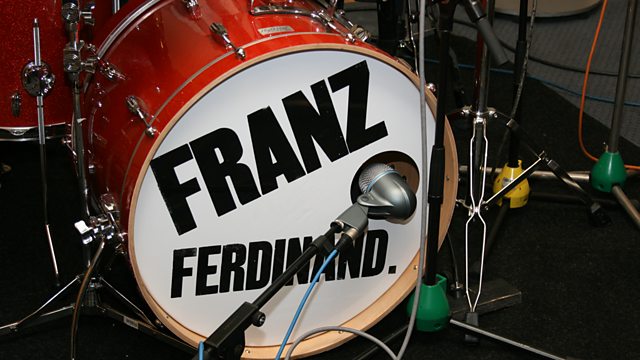 Franz Ferdinand - Franz Ferdinand
Suave, catchy and confident, Franz Ferdinand by Franz Ferdinand was not your average debut album. Hear the story behind 2004's 'intoxicating' bestseller.
2/4
Davey Scott discovers the story behind 'Franz Ferdinand' by Franz Ferdinand. With a suaveness, optimism and confidence not typically associated with bands from Scotland, the band swept into focus in 2004 with their self-titled debut. By the year's end, 'Franz Ferdinand' had bagged the Mercury Music Prize, three top-10 singles and 3.6 million album sales worldwide. They made a bigger impact on America than Robbie Williams and Oasis combined, and did it with a lot less bluster. Their influences include Talking Heads, Chic, Pulp and Joy Division, and these combined to reach a far wider audience than your average indie band.
'Take Me Out' topped several 'Best of 2004' lists and was seemingly never off the jukebox in Eastenders Queen Vic. 'Michael' gained attention for it's homoerotic overtones - "beautiful boys on a beautiful dancefloor" - while 'This Fire' is a fan-favourite and closes a typically energetic Franz Ferdinand live set. The NME called them music "intoxicating", while others compared their universal buzz to that of The Beatles, The Rolling Stones and Duran Duran. In this episode of Classic Scottish Albums, Davey discovers how they did it...