Main content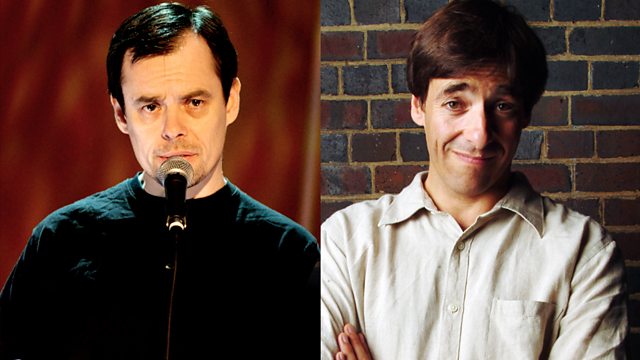 Kevin Eldon interviews Mark Steel
The comic actor and the stand-up comedian in the talk tag show, where the guest is next week's interviewer. From August 2011.
Chain Reaction is Radio 4's tag-team interview show. Each week, a figure from the world of entertainment chooses another to interview; the next week, the interviewee turns interviewer, and they in turn pass the baton on to someone else - creating a 'chain' throughout the series.
Kevin Eldon is a writer and actor for whom it would probably be quicker to list the brilliant programmes he's not been in than those he has - which include Brass Eye, 15 Storeys High, Spaced, Look Around You, Black Books, Big Train, World of Pub, Jam, I'm Alan Partridge and Attention Scum!. He also wrote and starred in Radio 4's Poets' Tree, in character as the Islington poet Paul Hamilton, and is the singer in Beergut 100.
Mark Steel has presented a range of his own programmes on Radio 4, from The Mark Steel Solution, The Mark Steel Revolution, The Mark Steel Lectures to, most recently, the Sony Silver Award and Writers Guild Award-winning Mark Steel's In Town. He also occasionally appears in programmes that don't have his name in the title, such as The News Quiz.
Last on
Broadcasts