Main content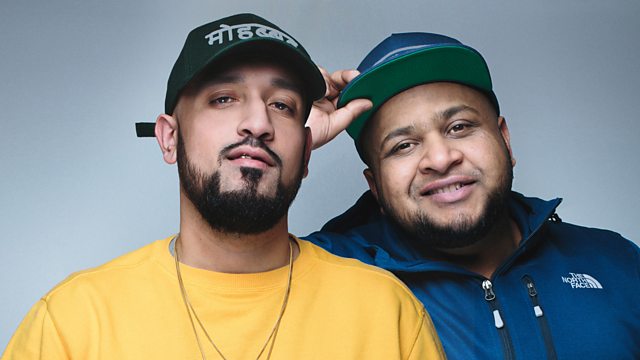 with Kan D Man and DJ Limelight
Asian MCs and the urban sounds of Asian Britain with Kan D Man and DJ Limelight.
The very best in UK Asian Hip-Hop, Grime, Dub-Step and Underground vibes from DJ Limelight and Kan D Man on the Mic Check show.
On the show this week DJ Limelight gets into a special Asian Producer's Mix and in Mic Check Spotlight the boys bring brand new talent to your ears. This week it's all about SURAJ SHAH with his cover of Enrique Iglesias' Tonight (I'm Lovin' You).
Also in Bring It Back: What tune have the boys picked this week to reminisce about?
Mic Check every Saturday night from 11pm, get involved via email - miccheck@bbc.co.uk or text 81869.
Music Played
Mic Check 23:00 – 01:00

Bring It Back

Party Mix

Mic Check Spotlight

Asian Producer's Mixtape