Main content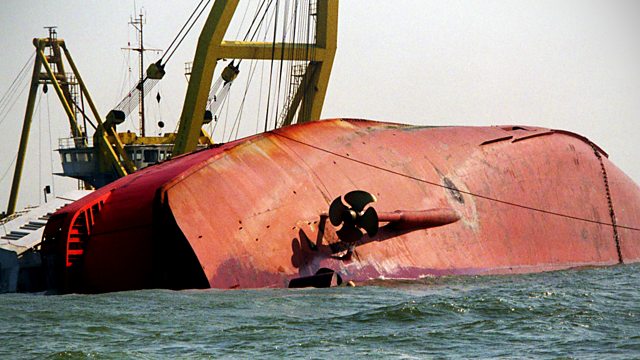 Zeebrugge Ferry Disaster
Sue MacGregor reunites people affected by the 1987 Zeebrugge Ferry disaster, including survivor Simon Osborne, bereaved mother Margaret de Rohan and rescuer Malcolm Shakesby.
In the third programme of the latest BBC Radio 4 series of The Reunion, Sue MacGregor reunites people involved with the Herald of Free Enterprise disaster.
The Townsend Thoresen ferry capsized minutes after leaving the Belgian port of Zeebrugge on March 6, 1987 - the worst maritime disaster involving a British registered ship in peacetime since the Titanic sinking in 1912.
193 passengers and crew were killed - the youngest was just 23 days old - and very few families survived all together.
The disaster would have been much worse if the ferry had not capsized onto a sandbank. The subsequent public inquiry found that human error was to blame - the ship's bow doors had been left open.
The design of roll on roll off ferries, with a huge open car deck, was also a contributory factor. However, senior management at Townsend Thoresen were also heavily criticised.
They were accused of imposing quick turnaround times for ferries in order to meet increasing passenger demand in an era of cheap fares and booze cruises.
Sue is joined around the table by survivor Simon Osborne, who lost two close friends; Margaret de Rohan, whose daughter and son-in-law died in the tragedy; Captain Malcolm Shakesby MBE, who took control of the immediate rescue operation; Dover Counselling Centre co-founder Dr Bill Moses MBE and Dr Ian Dand, who investigated the cause of the disaster for the public inquiry.
Producer: Chris Green
Series Producer: David Prest
A Whistledown production for BBC Radio 4.