Main content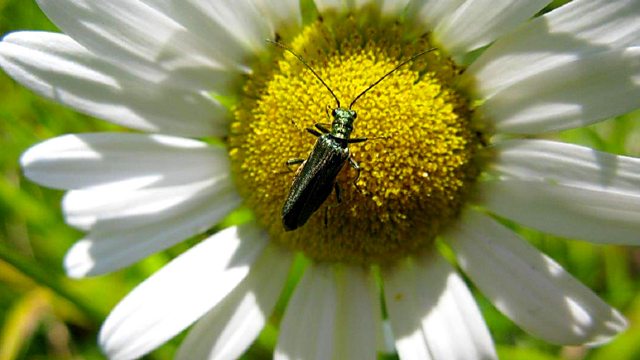 Malham Caddisfly
The Malham Sedge has not been seen for four years. Paul Evans joins a research project run by Ian Wallace on Malham Tarn to find out if this rare caddisfly still exists.
Malham Tarn is a unique wetland habitat nestling high up in the Yorkshire Dales. Surrounded by upland acidic environments, surprisingly the Tarn itself is an alkaline, base rich, upland lake home to many species not usually found at this altitude. At a maximum depth of just 14 feet, it is also a very fragile habitat, where its' clean but shallow waters could easily be damaged by surrounding land use and activity.
The Tarn is home to the subject of this weeks' Living World. First documented over 50 years ago by the then warden of Malham Tarn, Paul Holmes, since then very little has been discovered about our rarest caddisfly, Agrypria crassicornis, which for this programme and with agreement from the scientific community, has now been given a common name of, The Malham Sedge.
Paul Evans travels to Malham and joins Ian Wallace for a different Living World. With the caddisfly's nearest population to Britain being in Scandinavia, no one really knows how or why it is here, or how it survives in this upland lake. Aware the last confirmed sighting of a Malham Sedge was in 2007, from the beginning, Paul does not know if the Malham Sedge still exists in Britain. Joining Ian on an agreed research project, the pair attempt to re-locate this caddisfly while along the way testing and devising acceptable monitoring techniques for future research.
On a tranquil summer's night Paul and Ian clamber into a rowing boat and head off onto the calm waters of the lake. As darkness envelops them, using a light trap, within a short while a snowstorm of thousands upon thousands of emerging caddis fly surround the pair and the boat. The air is alive with tiny wing beats but are any of these of the caddis fly the actual species they are searching for?
Last on