Main content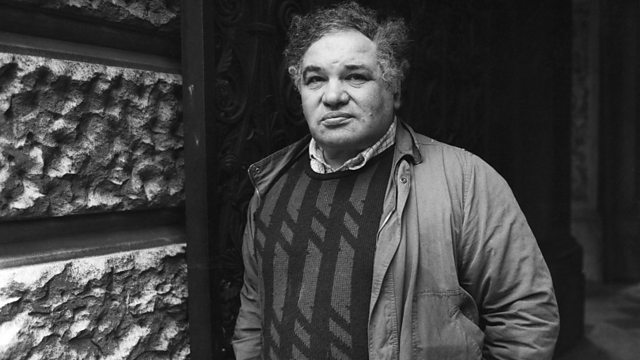 Restaurateur Antonio Carluccio nominates the Scottish sculptor and artist Sir Eduardo Paolozzi. With Matthew Parris and Christopher Frayling. From August 2011.
This week's Great Life, Sir Eduardo Paolozzi, hated being tagged as the father of pop art, yet his representations of images from popular culture came almost two decades before Warhol and Lichtenstein. Prolific and generous, his public sculptures populate many cities across the country, yet his name is not as well known as Moore, Hepworth or Gormley. The diversity of the forms that he worked in, and his reluctance to be packaged and promoted by agents, accounts at least partly for that.
Paolozzi's personal story is no less complicated. Born in Edinburgh to Italian parents that sent him back to Fascist summer camp in Italy every year, all the men in his family, including the young Eduardo were interned when Mussolini declares war in 1940. Eduardo spent three months prison, but his father and grandfather met a far worse fate.
Joining Matthew in the studio are two close friends of Paolozzi's. Nominating him is the restaurateur Antonio Carluccio, who remembers dining and cooking with Paolozzi, and marvelling at how his 'fatty sausage' fingers could produce artwork of such intricacy. Cultural historian, Professor Sir Christopher Frayling who taught with Paolozzi for many years also has many anecdotes to tell, and he and Matthew agree to differ on their appraisal of one of Paolozzi's most well known works; the mosaics at Tottenham Court Road tube station.
Produced by: Sarah Langan.
Last on
Broadcasts