Main content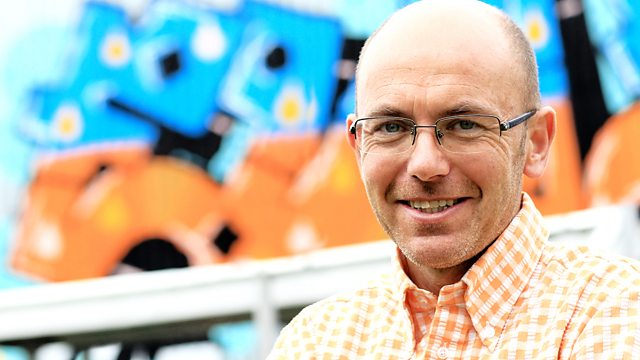 Hemingway Days
4 Extra Debut. Wayne Hemingway pays tribute to 1950s designers Robin and Lucienne Day, whose vision transformed post-war Britain. From August 2011.
Wayne and Gerardine Hemingway, who together launched the Red or Dead label, have long been admirers of Robin and Lucienne Day, a husband and wife design team from another era.
As we mark the 60th anniversary of the Festival of Britain this summer, Wayne looks back at the impact of Robin and Lucienne Day on post war Britain and how they emerged from the FOB to spearhead our understanding of modern design.
He talks to colleagues, friends and family about their vision and their drive and explores some of the less well known areas of their personal lives and their creative partnership.
Lucienne was a textile designer. Inspired by abstract art, she pioneered the use of bright, optimistic, abstract patterns.
Robin was a furniture designer best known for his injection moulded polypropylene stacking chair, of which over 20 million have been manufactured.
The Days shared a vision of good, affordable design for all. Together they established themselves as Britain's most celebrated post-war designer couple, and have often been compared to their US contemporaries, Charles Eames and Ray Eames.
But despite their growing fame in the 50s and 60s they remained uncomfortable with the public attention they received. They shared a passion for nature and spent more and more time outdoors. Lucienne drew much of her inspiration from plants and flowers and Robin was a talented and obsessive mountain climber.
In this programme Wayne reflects on the many layers to Robin and Lucienne and, with his wife Gerardine, he draws on their own experiences of working as a husband and wife creative team.
Producer: Sarah Cuddon
A Whistledown Production for BBC Radio 4.