Main content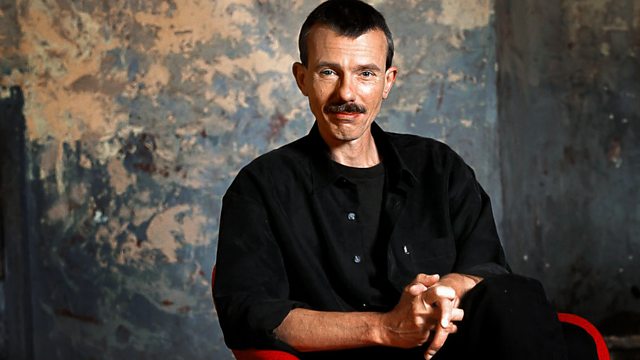 20/08/2011
Jonathan Swain presents the Oslo Philharmonic under Gennadi Rozhdestvensky performing Tchaikovsky's Manfred Symphony.
Jonathan Swain presents Oslo Philharmonic Orchestra and Gennadi Rozhdestvensky in Tchaikovsky's Manfred Symphony
1:01 AM
Balakirev, Mily Alexeyevich (1837-1910)
Overture on Russian Themes
Slovak Radio Symphony Orchestra, Ondrej Lenard (conductor)
1:10 AM
Koehne, Graeme (b. 1956)
Three Poems of Byron
Elizabeth Campbell (mezzo-soprano), Adelaide Symphony Orchestra, Janos Furst (conductor)
1:22 AM
Tchaikovsky, Pyotr Il'yich (1840-1893)
Manfred symphony (Op.58)
Oslo Philharmonic Orchestra, Gennadi Rozhdestvensky (conductor)
2:23 AM
Schumann, Robert (1810-1856)
Sonata No.3 in F minor (Op.14)
Aldo Ciccolini (piano)
2:49 AM
Brahms, Johannes (1833-1897)
Academic Festival Overture (Op.80)
Hungarian Radio Symphony Orchestra, Tamás Vásáry (conductor)
3:01 AM
Schubert, Franz [1797-1828]
Quintet for 2 violins, viola and 2 cellos (D.956) in C major
Royal String Quartet , Christian Poltéra (cello)
3:55 AM
Josquin des Pres (c.1440-1521)
Coeurs desolez par toute nation; Qui belles amours a
5 à Cappella Singers at the Sonesta Koepelzaa, Amsterdam
4:02 AM
Farnaby, Giles (c 1563-1640) arr. E. Howarth
Fancies, toyes and dreames Hungarian Brass Ensemble
4:08 AM
Handel, Georg Frideric (1685-1759)
Concerto Grosso No.7 from Concerti Grossi Op.6
Norwegian Chamber Orchestra, Terje Tønnesen (conductor)
4:22 AM
Satie, Erik (1866-1925)
Poudre d'or
Ashley Wass (piano)
4:27 AM
Haydn, Joseph (1732-1809)
Symphony No. 43 in E flat major "Mercury" (H. 1/43)
Hungarian Radio Symphony Orchestra, Balazs Kocsar (conductor)
4:50 AM
Sarasate, Pablo de (1844-1908)
Zigeunerweisen (Op.20)
Frank Peter Zimmerman (violin) Netherlands Radio Philharmonic Orchestra, Guido Ajmone Marsan (conductor)
5:01 AM
Josquin des Pres (c.1440-1521)
2 motets: Cantate Domine; O bone et dulcissime Jesu
5 à Cappella Singers at the Sonesta Koepelzaa, Amsterdam
5:08 AM
Gilse, Jan van (1881-1944)
String Quartet
Ebony Quartet
5:17 AM
Chopin, Frédéric (1810-1849)
Rondo in C minor, Op.1
Ludmil Angelov (piano)
5:26 AM
Mozart, Wolfgang Amadeus (1756-1791)
Serenade in G major (K.525), 'Eine Kleine Nachtmusik'
BBC National Orchestra of Wales, Grant Llewellyn (Conductor)
5:41 AM
Duparc, Henri (1848-1933)
La Vie antérieure - for voice and piano (1884)
Gerald Finley (baritone), Stephen Ralls (piano)
5:46 AM
Couperin, François (1668-1733)
Treizième concert à deux violes
Violes Esgales: Susie Napper, Margaret Little (viols)
5:57 AM
Elsner, Jósef (1769-1854)
Symphony in C major (Op.11)
Polish National Radio Symphony Orchestra in Katowice, Janusz Przybylski (conductor)
6:23 AM
Corelli, Arcangelo (1653-1713)
Sonata for trumpet, two violins & continuo in D major
Crispian Steele-Perkins (trumpet), The King's Consort, Robert King (director)
6:28 AM
Haydn, Joseph (1732-1809)
Sonata for piano (H.16.34) in E minor
Ingrid Fliter (piano)
6:39 AM
Weber, Carl Maria von [1786-1826]
Concerto for clarinet and orchestra no. 1 (Op.73) in F minor
Sabine Meyer (clarinet) BBC Symphony Orchestra, Jiří Bělohlávek (conductor).