Main content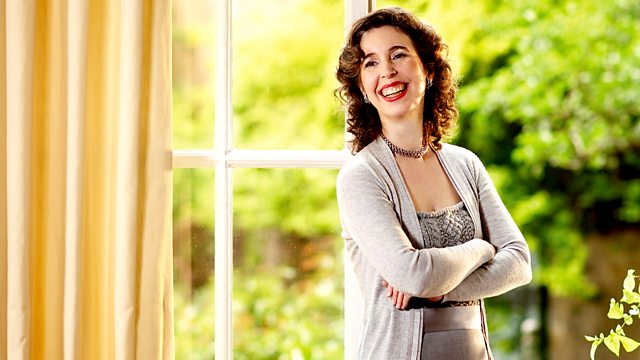 Angela Hewitt joins the BBC SSO under Andrew Manze. Brahms: Intermezzos Nos 1 and 2, Op 117. Schumann: Introduction and Concert Allegro. Brahms, arr Schoenberg: Piano Quartet No 1.
BBC PROMS 2011
Live from the Royal Albert Hall, London
Presented by Petroc Trelawny
The BBC Scottish Symphony Orchestra and their Associate Guest Conductor, Andrew Manze, continue the celebration of Brahms in this late night concert with a richly romantic programme with pianist Angela Hewitt.
Angela Hewitt starts the concert on solo piano with the first two of the popular Op. 117 Intermezzos by Brahms written in 1892. Inspired by a Scottish folk song the first's beautiful melody is concealed in an inner part, and the second intermezzo uses arpeggios as a texture. They are two sad lullabies and some of the last piano music Brahms wrote before he died in 1897. At the beginning of Brahms' life, in 1853 he met Robert Schumann who became his musical father figure during their short but intense friendship. Schumann's Introduction and Allegro was written in 1849 just before Brahms met the Schumanns and was premiered with Clara Schumann at the keyboard. It was later dedicated to Brahms, and Clara was to became the great love of Brahms's life. Finally we observe Brahms through the prism of an admirer - Arnold Schoenberg - who arranged his piano quartet for orchestra in 1937 and highlighted the influence that Brahms had in music travelling from Bach and Beethoven, through to the music composed in the twentieth century.
Brahms: Three intermezzos, Op. 117 - Nos. 1 & 2
Schumann: Introduction and Concert Allegro, Op. 134
Brahm, Arr. Schoenberg: Piano Quartet No. 1 in G minor
Angela Hewitt (piano)
BBC Scottish Symphony Orchestra
Andrew Manze (conductor).