Main content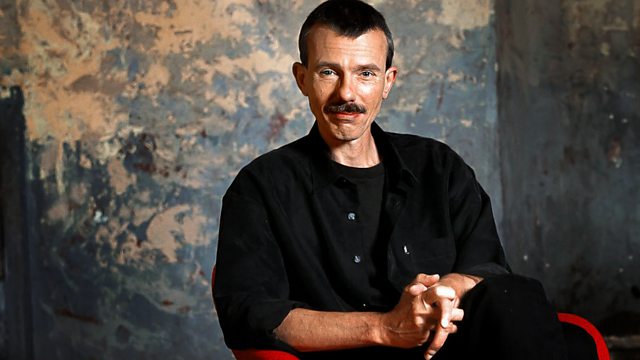 19/08/2011
Jonathan Swain presents a selection of performances from Radio 3 New Generation Artists.
Jonathan Swain presents a selection of performances from BBC New Generation Artists
1:01 AM
Strauss, Richard [1864-1949]
Sonata for violin and piano (Op.18) in E flat major
Tai Murray (violin) Gilles Vonsattel (piano)
1:28 AM
Schubert, Franz (1797-1828)
Symphony no.3 in D major (D.200)
Saarbrücken Radio Symphony Orchestra, Marcello Viotti (conductor)
1:54 AM
Mozart, Wolfgang Amadeus [1756-1791]
Sonata for piano (K.332) in F major
Martin Helmchen (piano)
2:13 AM
Roussel, Albert (1869-1937)
Suite from 'Le Festin de l'Araignée (Op.17)
Royal Concertgebouw Orchestra, Bernard Haitink (conductor) Recorded 21/9/74
2:32 AM
Brahms, Johannes [1833-1897]
Sonata for cello and piano no. 2 (Op.99) in F major
Christian Poltera (cello) Martin Helmchen (piano)
3:01 AM
Vivaldi, Antonio (1678-1741)
Concerto in D major (RV.208), 'Grosso mogul'
Elizabeth Wallfisch (baroque violin), Australian Brandenburg Orchestra, Paul Dyer (director)
3:16 AM
Beethoven, Ludwig van (1770-1827)
Symphony No.7 in A major (Op.92)
Oslo Philharmonic Orchestra, André Previn (conductor)
3:57 AM
Arensky, Anton Stepanovich (1861-1906)
Suite No.1 in F major for 2 pianos (Op.15)
James Anagnason, Leslie Kinton (pianos)
4:12 AM
Schoeck, Othmar (1886-1957)
Summer Night (Op.58)
Camerata Bern (no conductor)
4:24 AM
Mattheson, Johann (1681-1764)
Burla in F major - from Die wohlklingende Fingersprache (1735)
Gonny van der Maten (organ)
4:26 AM
Albéniz, Isaac (1860-1909)
Cordoba - from Cantos de Espana (Op.232 No.4)
Eolina Quartet
4:32 AM
Norman, Ludvig (1831-1885). Lyrics by Hermanni, Nicolaus
Rosa rorans bonitatem (Op.45) (1876)
Eva Wedin (mezzo-soprano soloist), Swedish Radio Choir, Swedish Radio Symphony Orchestra, Gustaf Sjökvist (conductor)
4:41 AM
Mozart, Wolfgang Amadeus (1756-1791)
Fantasy in C minor (K.396)
Valdis Jancis (piano)
4:51 AM
Piccinini, Alessandro (1566-c.1638)
Toccata/Chiaccona - from Intavolatura di liuto, et di chitarrone, libro primo (Bologna 1623)
Stephen Stubbs (chitaronne)
4:56 AM
Offenbach, Jacques [1819-1880] arr. Max Woltag
Belle Nuit (Barcarolle from Contes d'Hoffmann)
Moshe Hammer (violin), Tsuyoshi Tsutsumi (cello), William Tritt (piano)
5:01 AM
Goldmark, Károly (1830-1915)
Night Piece - from the opera 'Die Königin von Saba' (The Queen of Sheba), Act 2 Introduction
Calgary Philharmonic Orchestra, Mario Bernardi (conductor)
5:08 AM
Grainger, Percy (1882-1961)
Après un rêve
Leslie Howard (piano)
5:12 AM
Kodály, Zoltán (1882-1967)
Mountain Nights
La Gioia
5:15 AM
Bach, Carl Philipp Emmanuel (1714-1788)
Sinfonia No.2 in B flat major
Camerata Bern
5:27 AM
Schumann, Robert (1810-1856)
Genoveva, overture (Op.81)
Orchestre Nationale De France, Heinz Wallberg (Conductor)
5:37 AM
Casella, Alfredo (1883-1947)
Sicilienne and Burlesque (1914)
Kathleen Rudolph (flute), Rena Sharon (piano)
5:46 AM
Strauss, Johann Jr (1825-1899) arranged by Schoenberg, Arnold (1874-1951)
Kaiser-Walzer (Op.437) (1888)
Canadian Chamber Ensemble, Raffi Armenian (conductor)
5:58 AM
Handel, Georg Frideric (1685-1759)
Concerto Grosso in A major (Op.6 No.11)
Barbara Jane Gilbey (violin), Tasmanian Symphony Chamber Players
6:16 AM
Ravel, Maurice (1875-1937)
Piano Concerto in G major
Pascal Rogé (piano), New Zealand Symphony Orchestra, Alexander Lazarev (conductor)
6:38 AM
Tchaikovsky, Pyotr Il'yich (1840-1893)
Romeo and Juliet - fantasy overture
BBC National Orchestra of Wales, Grant Llewellyn (conductor).