Main content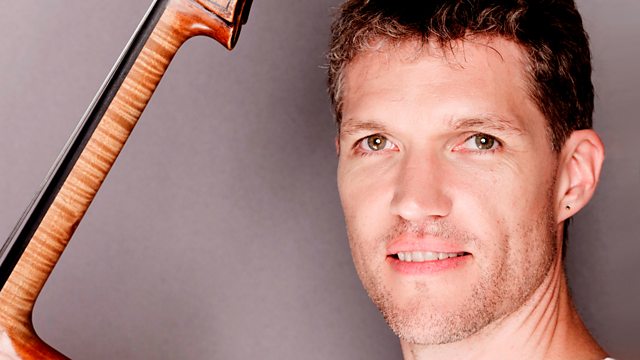 Andrew McGregor presents a Prom in which violinist Viktoria Mullova, cellist Matthew Barley and friends perform music from the classical, jazz, folk and gypsy traditions.
BBC PROMS 2011
Live from the Royal Albert Hall, London
Presented by Andrew McGregor
A concert celebrating the special partnership of Russian-born violinist Viktoria Mullova and her husband, British cellist Matthew Barley. Together with three friends they explore folk, gypsy and jazz-inpired music that encompasses a masterpiece by the Hungarian composer Zoltan Kodaly and the worlds of the Modern Jazz Quartet and the American jazz-rock group Weather Report.
As well as making an intriguing programme, the music in the concert says something about Viktoria Mullova herself. According to her husband, she 'loves simplicity and emotional directness and power, as well as virtuosity that comes from the heart and for the heart (as opposed to showing off)'.
Bratsch, Arr. Barley: Bi Lovengo
John Lewis/Bratch, Arr. Barley: Django
Kodaly: Duo, Op. 7
Joe Zawinul, Arr. Barley: Pursuit of the Woman with the Feathered Hat
Matthew Barley: Yura
Joe Zawinul, Arr. Barley: The Peasant
DuOud, Arr. Barley: For Nedim (for Nadia)
Viktoria Mullova (violin)
Matthew Barley (cello)
Julian Joseph (piano)
Paul Clarvis (percussion)
Sam Walton (percussion).