Main content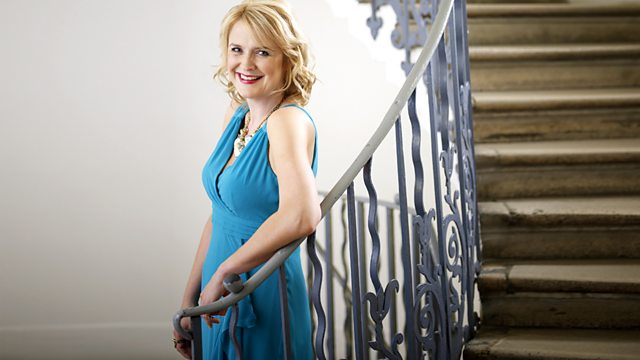 Wednesday - Sarah Walker
Sarah Walker presents music by Vivaldi, Beethoven, Sibelius, Ravel and Mendelssohn.
To tie in with Angela Hewitt's appearance at the BBC Proms this Friday, Sarah Walker explores the distinguished career of this Canadian-born pianist. Although at the Proms Hewitt will join other musicians to perform Brahms's Piano Quartet No 1, she is best known as a Bach interpreter of distinction. Today, however, Sarah plays recordings of repertoire with which Hewitt is perhaps not so readily identified but which similarly showcases her pianistic prowess: Ravel's Pavane pour une infante defunte and Beethoven's Cello Sonata in C with cellist Daniel Muller-Schott.
10.00
Vivaldi: Concerto for two violins and continuo in G, RV.516.
Viktoria Mullova and Giuliano Carmignola (violins).
Venice Baroque Orchestra.
Andrea Marcon (director).
ARCHIV 4777466.
10.10
Beethoven: Cello Sonata in C, Op 102 No 1.
Daniel Muller-Schott (cello).
Angela Hewitt (piano).
HYPERION CDA 67755.
10.26
Sibelius: Karelia Suite, Op 11.
Philharmonia Orchestra.
Vladimir Ashkenazy (conductor).
DECCA 4145342.
10.44
Ravel: Pavane pour une infante defunte.
Angela Hewitt (piano).
HYPERION CDA67341/2.
10.52
Beethoven: Calm Sea and Prosperous Voyage.
The Monteverdi Choir.
Orchestre Revolutionnaire et Romantique.
John Eliot Gardiner (conductor).
ARCHIV 4353912.
11.00
Mendelssohn: Octet.
Emerson Quartet.
DG 4775370.
11.32
Bruch: Romanze, Op 42.
Salvatore Accardo (violin).
Leipzig Gewandhaus Orchestra.
Kurt Masur (conductor).
PHILIPS 4322822.
11.45
Vaughan Williams: The Vagabond; Let Beauty Awake (Songs of Travel).
Roderick Williams (baritone).
Iain Burnside (piano).
NAXOS 8.557643.
11.52
Michael Daugherty: Route 66.
Bournemouth Symphony Orchestra.
Marin Alsop (conductor).
NAXOS 8.559613.