Main content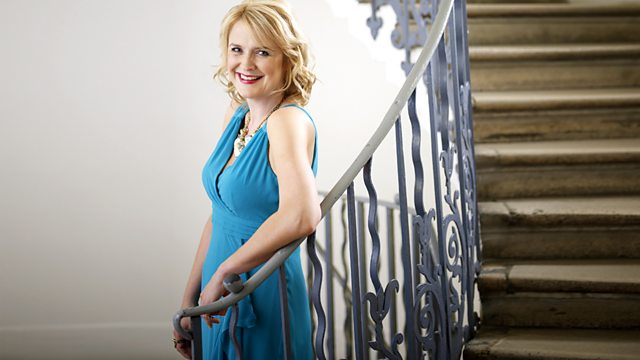 Tuesday - Sarah Walker
Sarah Walker presents music by Borodin, Sibelius, Chopin, Haydn, Bach, Dvorak and Copland.
To tie in with Angela Hewitt's appearance at the BBC Proms this Friday, Sarah Walker explores the distinguished career of this Canadian-born pianist. Although at the Proms Hewitt will join other musicians to perform Brahms's Piano Quartet No 1, she is best known as a Bach interpreter of distinction. Today, however, Sarah plays recordings of repertoire with which Hewitt is perhaps not so readily identified but which similarly showcases her pianistic prowess: Chopin's Nocturne, Op.9 No.2 in E flat and Haydn's Piano Sonata in E flat.
10:00
Borodin: In the Steppes of Central Asia
Kirov Orchestra
Valery Gergiev (conductor)
PHILIPS 4708402
10.09
Sibelius: Night Ride and Sunrise
Royal Scottish National Orchestra
Alexander Gibson (conductor)
CHANDOS CHAN24119
10.24
Chopin: Nocturnes in E flat, Op 9 No 2
Angela Hewitt (piano)
HYPERION CDA67371/2
10.29
Herman Severin Lovenskiold: La Sylphide (Overture to The Arrival of the Guests)
London Symphony Orchestra
Andre Previn (conductor)
EMI 9676942
10.54
Haydn: Piano Sonata in E flat major, Hob XVI:52
Angela Hewitt (piano)
HYPERION CDA 67736
11.15
Bach: Toccata and Fugue in D minor, BWV565
Boston Symphony Orchestra
Seiji Ozawa (conductor)
PHILIPS 4320922
11.25
Dvorak: String Quartet in F, Op 96 (American)
Vlach Quartet
NAXOS 8.553371
11.54
Copland: John Henry - A Railroad Ballad for Orchestra
Cincinatti Pops Orchestra
Erich Kunzel (conductor)
TELDEC 80117.