Main content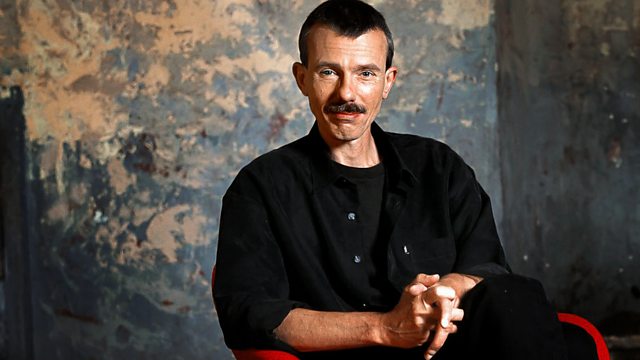 16/08/2011
Jonathan Swain's selection includes the BBC Philharmonic performing Tchaikovsky's Symphony No 1.
Jonathan Swain presents Tchaikovsky's Symphony no. 1 performed by the BBC Philharmonic Orchestra
1:01 AM
Tchaikovsky, Pyotr Il'yich (1840-1893)
Symphony No.1 in G minor (Op.13) 'Rêves d'hiver'
BBC Philharmonic, Vassily Sinaisky (conductor)
1:44 AM
Saint-Saëns, Camille (1835-1921)
Sérénade d'hiver
Lamentabile Consort
1:50 AM
Mozart, Wolfgang Amadeus (1756-1791)
Violin Sonata in A (K.526)
Geir Inge Lotsberg (violin), Einar Steen-Nokleberg (piano)
2:17 AM
Tchaikovsky, Pyotr Il'yich (1840-1893)
Symphony No.4 in F minor (Op.36)
Rotterdam Philharmonic, Valery Gergiev (conductor)
3:01 AM
Suk, Josef (1874-1935)
Serenade for String Orchestra in E flat (Op.6)
Virtuosi di Kuhmo, Peter Csaba (conductor)
3:28 AM
Mendelssohn, Felix (1809-1847)
Piano Quartet No.1 (Op.1)
Harald Aadland (violin), Nora Taksdal (viola), Audun Sandvik (cello), Christian Ihle Hadland (piano)
3:56 AM
Bach, Johann Sebastian (1685-1750)
Flute Sonata in A major for transverse flute (BWV.1032)
Bart Kuijken (flute), Gustav Leonhardt (harpsichord)
4:10 AM
Carissimi, Giacomo (1605-1674)
Dixit Dominus
Capella Regia Musicalis, Robert Hugo (organ/director)
4:25 AM
Haydn, Joseph (1732-1809)
Divertimento in C major (Hob.IV No.1)
Carol Wincenc (flute), Philip Setzer (violin), Carter Brey (cello)
4:34 AM
Spohr, Louis (1784-1859)
Fantasia in C minor (Op.53)
Mojca Zlobko (harp)
4:44 AM
Schubert, Franz (1797-1828)
Polonaise for violin and orchestra in B flat major (D.580)
Peter Zazofsky (violin), Prima La Musica, Dirk Vermeulen (conductor)
4:50 AM
Berlioz, Hector (1803-1869)
Le Carnaval Romain, op 9
Oslo Philharmonic Orchestra, Jukka-Pekka Saraste (conductor)
5:01 AM
Shostakovich, Dmitry (1906-1975)
Festive Overture (Op.96)
BBC Symphony Orchestra, Leonard Slatkin (conductor)
5:08 AM
Vedro, Adolf (1890-1944)
Midrilinnu Mäng (1935)
Eesti Koorijuhtide Naiskoor (Female Choir of Estonian Choir Conductors), Ants Söot (conductor)
5:09 AM
Ovalle, Jayme (1894-1955) arranged by Peter Tiefenbach
Azulão [Blue Bird]
Isabel Bayrakdarian (soprano), James Parker (piano), Bryan Epperson, Maurizio Baccante, Roman Borys, Simon Fryer, David Hetherington, Roberta Jansen, Paul Widner, Thomas Wiebe, Winona Zelenka (cellos)
5:12 AM
Grieg, Edvard (1843-1907)
2 Elegiac melodies for string orchestra (Op.34) ; No.2 - Varen (Spring)
CBC Vancouver Orchestra, Mario Bernardi (conductor)
5:21 AM
Hotteterre, Jean (1677-1720) edited by François Lazarevitch
La Noce Champêtre ou l'Himen Pastoral -- from Pièces pour la Muzette, Paris 1722
Ensemble 1700 Dorothee Oberlinger (director/recorder)
5:33 AM
Diethelm, Caspar (1926-1997)
Schönster Tulipan - Suite of Variations on a Swiss Folk Song for 2 violins (Op.294)
Sibylle Tschopp (violin), Mirjam Tschopp (violin)
5:43 AM
Dvorák, Antonín (1841-1904)
Scherzo capriccioso (Op.66)
Slovak Radio Symphony Orchestra Bratislava, Oliver Dohnányi (conductor)
5:56 AM
Grainger, Percy (1882-1961)
To a Nordic Princess
Leslie Howard (piano)
6:03 AM
Pacius, Frederik (1809-1891)
Violin Concerto in F sharp minor (1845)
Jorma Rahkonen (violin), Finnish Radio Symphony Orchestra, Okko Kamu (conductor)
6:24 AM
Chopin, Frédéric (1810-1849)
Polonaise in A flat major (Op. 53) "Polonaise héroïque"
Jacek Kortus (piano)
6:31 AM
Ravel, Maurice (1875-1937)
String Quartet in F major
Bartók Quartet.