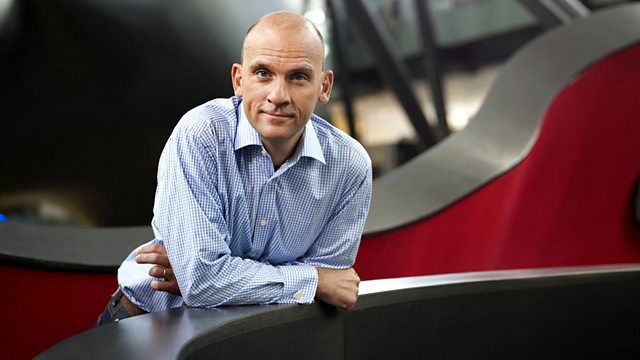 Robert Glasper Trio, Darcy James Argue's Secret Society
Jez Nelson presents a second chance to hear gigs by pianist Robert Glasper with his trio, and Darcy James Argue's big band Secret Society, recorded at the 2010 London Jazz Festival.
Glasper, described as one of the most promising pianists of his generation, works regularly with hip-hop artists including Mos Def, Bilal and The Roots. His trio, featuring drummer Chris Dave and bassist Alan Hampton, is firmly rooted in the classic jazz piano trio tradition. But Glasper's compositions, and the group's approach to rhythm and group interplay, are influenced by contemporary hip-hop and soul music.
Darcy James Argue formed his 18-piece big band the Secret Society in 2005 and has an approach that fuses tradition and innovation. His aim is to evoke "an alternate musical history in which the dance orchestras that ruled the swing era never went extinct, but remained a popular and vital part of the evolving musical landscape." He and the band topped the Big Band, Arranger and Composer categories in the Rising Star section of the 2010 DownBeat Critics' Poll, the last of which Argue has won again in 2011.
Presenter: Jez Nelson
Producer: Russell Finch.
Last on