Main content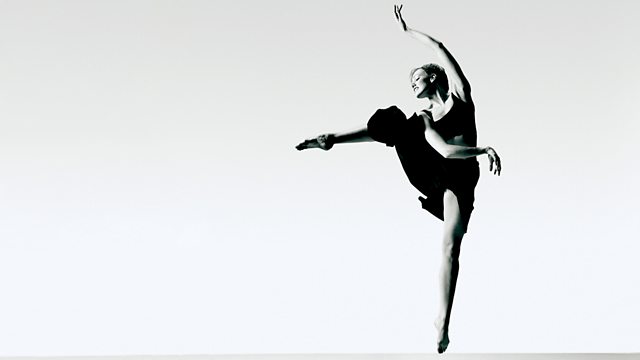 32 Fouettes
Samantha Bond, Deborah Bull and Derek Jacobi reflect on the famous 32 fouettes required of the soloist in Swan Lake and ponder the mixed blessings of set-piece challenges.
Any ballerina preparing the role of Odette/Odile in Swan Lake will be acutely aware that, as well as a long evening of intense dancing, they'll be facing one of 'those' theatrical moments.
The execution of 32 'fouettes en tournant', spins requiring the dancer to move from a flat foot to a point and turn a complete 360 degrees, is a massive physical and psychological challenge.
So how can you stop it preying on the mind and disrupting the rest of your performance? Is it one of those frustrating showpieces that have crept in to performances as part of the less savoury 'showing off' element of theatrical performance and become a crude measure of an artist's ability?
These theatrical Everests also crop up in opera and classical theatre.
Hamlets know that huge chunks of their audience will be measuring them on their ability to deliver the famous soliloquies; opera singers playing roles like the Queen of the Night in Mozart's Magic Flute or the Calaf in Puccini's Turandot are horribly aware that one climactic moment - Holle Rache and Nessun Dorma respectively - will decide the success or failure of their evening's work.
Samantha Bond, who trained as a ballerina herself, is joined by the former Royal Ballet principal Deborah Bull and the celebrated actor Sir Derek Jacobi to discuss their experience of scaling these theatrical summits.
They might be a stumbling block for the successful performance, but, equally, they might be the difference between the very good performer and performance, and the truly outstanding.
More particularly, their importance is bound up with the business of what an often very well-informed audience expects of its performers.
Clear the bar, jump through the hoop of flames and you are sovereign of all you survey, re-establishing the magic of theatrical show.
Fail and, like the ice dancer who has clattered to the floor after failing to land the triple toe loop, you have to pick yourself up and re-assemble the audience's trust and involvement in the performance.
Producer: Tom Alban.