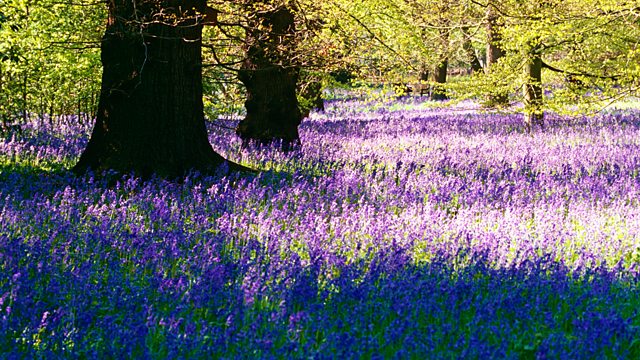 Kew Gardens
Lindsay Duncan reads Virginia Woolf's classic story celebrating the link between nature and humanity set on a sweltering summer's day in Kew Gardens .
'One couple after another with much the same irregular and aimless movement passed the flower-bed and were enveloped in layer after layer of green blue vapour, in which at first their bodies had substance and a dash of colour, but later both substance and colour dissolved in the green-blue atmosphere. How hot it was! So hot that even the thrush chose to hop, like a mechanical bird, in the shadow of the flowers. Instead of rambling vaguely the white butterflies danced one above another, making with their white shifting flakes the outline of a shattered marble column above the tallest flowers.'
Likened to an impressionist painting, memories are stirred and snapshots of lives filter through the gentle hum of the garden as couples flit like butterflies past Kew's sumptuous flowerbeds, their conversations dissolving into flashes of colour, shape and movement into the steamy atmosphere.
Author: Virginia Woolf (1882-1941) is regarded as one of the foremost literary figures of the twentieth century, one of the greatest innovators in the English language.
Reader: Lindsay Duncan
Producer: Justine Willett
First broadcast in August 2011.
Last on