Main content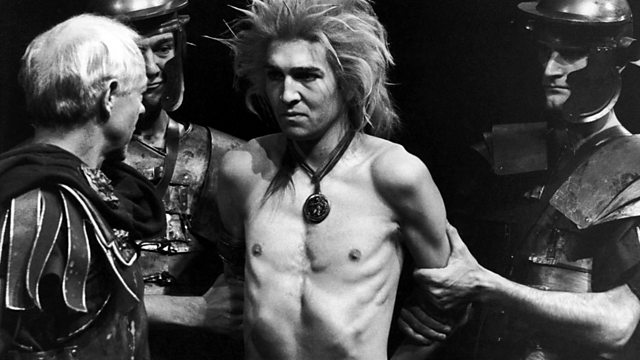 In October 1980 a new play, The Romans in Britain, opened at the National Theatre. Chris Ledgard revisits the scandal surrounding the notorious production.
In October 1980, a new play,The Romans in Britain, opened at the National Theatre. Eighteen months later, the director, Michael Bogdanov, found himself in the dock at the Old Bailey facing charges of indecency.
The play tackles the theme of imperial domination and repression by drawing parallels between the Roman invasion of Britain and the presence of British troops in Northern Ireland. The writer, Howard Brenton, had included a scene in which a Roman soldier attempts to rape a native Celt, Marban. As a metaphor for the rape of a culture, Brenton insisted that the scene was central to the play. But Mary Whitehouse was not impressed, and pursued a private prosecution against the director of The Romans in Britain for "the commission of an act of gross indecency with another male, in a public place.".
Over thirty years later, Chris Ledgard explores how a play ended up in the dock, and discovers what the scandal did to the lives and careers of those involved.