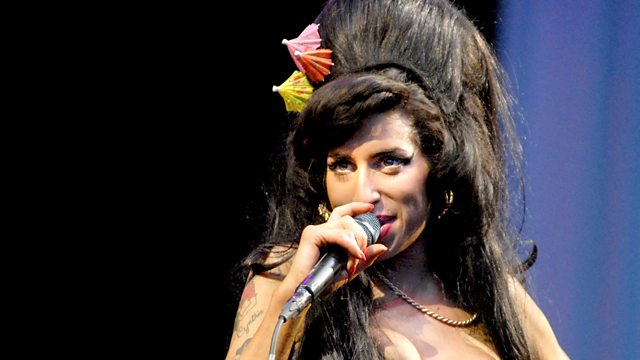 Amy Winehouse Special
Matt Everitt and the 6 Music News team report on the sudden death of the singer and looks back on her career, talking to those who knew and worked with her.
Adrian Larkin reports on her brief but spectacular musical legacy while Mark Savage looks at how her troubled off stage life inspired her art. Sinead Garvin reports the tributes to her from the worl of music including Tony Bennett and Lily Allen. Matt Everitt's interview with Mark Ronson in which he talks about the first time he worked with her is repeated and a new interview with Neal Sugarman, her saxophonists, looks at what a talented musician she was, revealing how her version of 'Valerie' - a global hit - was done in one take.
Music from her debut Frank and the Grammy winning Back To Black feature as do a session version of Stronger Than Me she recorded for the Craig Charles Funk & Soul Show on 6 Music in 2003 and a cover version of the Ska classic 'You're Wondering Now'.