Main content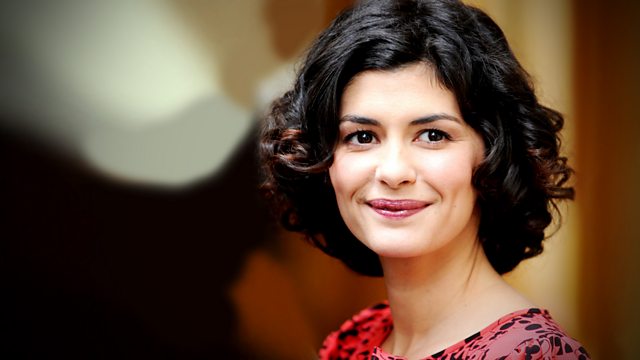 French actor Audrey Tautou, Big Feet, Family Businesses
French actress Audrey Tautou on her latest movie and her success since Amélie; caring for a child with diabetes; keeping businesses in the family; are bigger feet embarrassing?
French actress Audrey Tautou on her latest film Beautiful Lies and success since starring in the Oscar nominated Amélie ten years ago. The numbers of children with Type 1 diabetes is rising, with a five fold increase in the under 5s. We discuss why and look at strategies for caring for those at the younger end of the scale. Women in Business looks at the pitfalls of setting up a company with members of your family. We get tips on avoiding family rifts and making the business a success. Bigger feet: are women embarrassed by their size and what's the evidence that they're getting larger?
Last on
Chapters
Audrey Tautou

French actress Audrey Tautou talking about her new film 'Beautiful Lies.'

Duration: 10:06

Caring for a child with Type 1 Diabetes

Libby Dowling, clinical advisor for Diabetes UK and David Leslie, Professor of Diabetes discuss Type 1 Diabetes in children with Jane.

Duration: 13:26

WIB - Working with Family

Jane is joined by Martin Stepek of the Scottish Family Business Association to discuss setting up a business with family members.

Duration: 11:44

Women's feet getting bigger

Keren Miller and Lorraine Jones, a podiatrist talk to Jane about whether big footed women are fast becoming the norm.

Duration: 07:43

Broadcast
Podcast
Women's voices and women's lives - topical conversations to inform, challenge and inspire.