Main content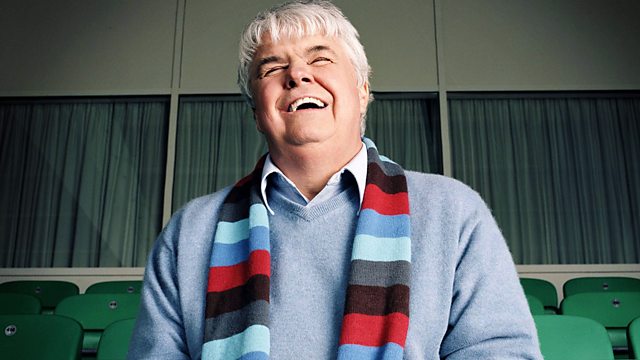 15/08/2011
Peter White interviews high profile disabled people about the obstacles they have faced. Diplomat Jane Cordell explains how her deafness has affected her career.
Peter White returns with the highly-acclaimed series which poses the questions about disability which other programmes are too embarrassed, or too politically-correct, to ask.
In the first programme he interviews the Foreign Office high flyer Jane Cordell, who had a diplomatic posting to Kazakhstan, her second overseas posting, revoked when officials ruled that her deafness made it too expensive to send her abroad.
She tells Peter that her disability makes her particularly attuned to social situations, reading body language and picking up on everything, from the way people clench their toes to nervous movements which might signal suspicion: "When I walk into a room I pick up immediately a sense of what the atmosphere is - whether there's going to be a rapport with the speakers and what's going on. You read people's faces, their gestures, you can pick up messages that possibly people who aren't deaf couldn't.
"I always went into it with an open mind, believing that the more straightforward barriers presented by not being able to hear can be fairly easily overcome. But then I'm an optimist."
Jane talks about her musical childhood and how in her twenties she coped with the realisation that she was gradually losing her hearing. But this did not deter her from pursuing her goals, although it's acted as a good filter when it came to prospective partners: "It was possible to tell a lot about people by how they reacted to my disability and I used this as a good way to test whether someone was worthy of my friendship."
In programme two, Peter meets the Malaysian politician and human rights campaigner, Karpal Singh, who was left in a wheelchair after a motor accident in 2005. In 1987 Karpal was detained for fifteen months without trial and declared a prisoner of conscience by Amnesty International. Just a year earlier he had represented the British born drug smuggler Kevin Barlow who was eventually executed for the crime in Malaysia. Karpal tells Peter about his long career fighting for justice and the obstacles now in his way as he battles the discriminatory stance towards his disability by fellow MP's.
Known as the Tiger of Jelutong for his astonishing fifth electoral win in the Penang constituency he is publicly as sharp and formidable as ever although in private he has struggled to regain his health following the accident.
Peter White also meets Dr Lin Berwick, the blind wheelchair user who heads a charity providing accessible holiday homes for disabled people. She talks about the problems which exist when you have dual disabilities and have to combat multiple problems. The last programme in the series features the model Shannon Murray, who was paralysed in a diving accident when she was 14 and is now challenging attitudes to fashion.
Last on

Broadcasts