Main content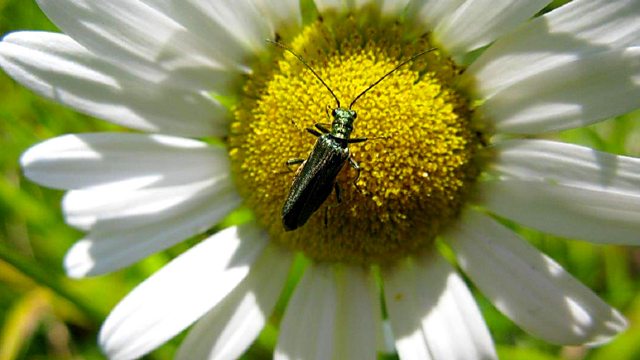 Vampire Plants
The Weardale uplands are home to rich and varied plant communities. Paul Evans joins Dr Phil Gates on a botanical exploration with a difference.
For this weeks Living World on Radio 4, Paul Evans is in Weardale in the North Pennines where he joins Dr Phil Gates from Durham University on a botanical exploration with a difference. Walking through this breathtaking wildflower rich landscape in high summer, all is not as tranquil as it first appears. Nature has a twist in its tail as Paul is shown some of the underhand tricks developed by flowering plants to help them survive nutrient starved environments, highly competitive situations or extremely toxic soils. Journeying from a boggy hillside where carnivorous round leaved sundew consumes its live prey, to the highly toxic lead mine spoil heaps nearby, home to spring sandwort, Paul discovers that far from being the vampires of horror movies, these plants have adapted to a harsh environment and in many cases, actually are beneficial to conservation and land reclamation.
Producer Mr Andrew Dawes.
Last on
Broadcast